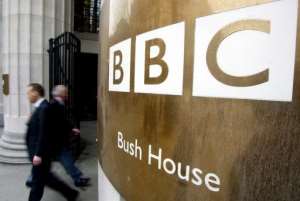 HARARE (AFP) - A classical music presenter for the BBC detained in Zimbabwe for not having a work permit was freed late Monday after state prosecutors said he had no case to answer, his lawyer said.
Petroc Trelawny, who presents several radio programmes for the British public broadcaster, was arrested on Thursday for taking part in a music festival without a work permit.
"He is a free man but he is still in hospital under police guard while awaiting finalisation of a few formalities such as getting his clothes back and his passport from immigration," his lawyer Munyaradzi Nzarayapenga told AFP.
Trelawny had been acting as a compere at the Bulawayo Music Festival earlier this month but was not there in his BBC capacity. Media reports said he was not being paid for the role.
"I feel this was a minor understanding which could have been handled differently," Nzarayapenga said.
Trelawny had been posting updates on Twitter about preparations for the music festival, including rehearsals with children's choirs.
Britain's Daily Telegraph newspaper reported that he had been led from the stage by immigration officials during a performance and subsequently dislocated his shoulder in a fall in a police cell.
Zimbabwean jails are notorious for poor conditions.
Earlier this month, a photojournalist from New Zealand was released from a Zimbabwean jail after 25 days accused of working without accreditation.