Kenya police hunt Nairobi blast suspect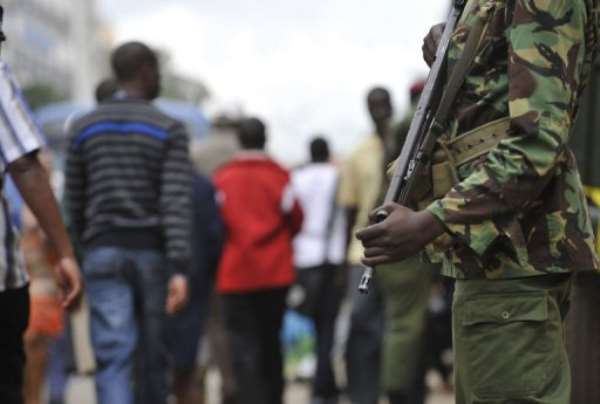 Kenyan police are hunting for a man suspected of planting an explosive device that ripped through shops in Nairobi. By Simon Maina (AFP)
NAIROBI (AFP) - Kenyan police said Tuesday they were hunting for a man suspected of planting an explosive device that ripped through shops in central Nairobi, wounding 38 people.
Prime Minister Raila Odinga branded Monday's blast a "terrorist" attack and police said it was most probably caused by a homemade bomb after initially blaming a possible electrical fault.
"We are carrying on with the investigation but so far we have not made any arrest," Nairobi's deputy police chief Moses Nyakwama told AFP.
"We are pursuing information that there is a person who went and placed a bag in one of the shops and that is where the explosion went off," he said.
"We have the description of that person, officers are piecing together information that will help get him and the people he may have worked with."
Nyakwama said the number of people wounded by the explosion, which ripped the tin roof off a complex of small stores, has risen to 38.
The scene of the blast on Nairobi's Moi Avenue has been cordoned off as police sift through the debris in the burned-out shops.