Ghana would work with Ethiopia - Mr Lee Ocran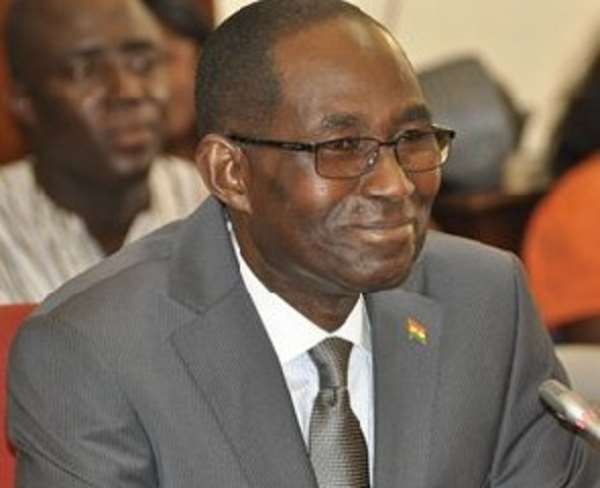 Accra, May 29, GNA – Mr Lee Okran, Minister of Education, has said Ghana was ready to partner Ethopia through experience sharing in diverse fields for the mutual benefits of the two countries.
He said the two countries have enjoyed strong ties dating back to the era of Dr Kwame Nkrumah and the Emperor Haile Selassie who through their concerted efforts propagated the agenda of a United Africa.
Mr Okran said this when addressing diplomats and members of the Ethiopian community on the occasion of the National Day of the Federal Democratic Republic of Ethiopia which was organized by the Ethiopian Embassy in Ghana.
He said although there are significant trade opportunities between Ghana and Ethiopia which could be harnessed for the Mutual benefits of the two countries, there are currently limited economic ties between both countries.
"Trade activities between the two countries are minimal even though both countries have deep political and social relations."
Mr Okran expressed the hope that Ghana and Ethiopia would avail themselves of the efforts of the African Union to boost intra-African trade and take the lead by going extra mile to ensure that good lasting commercial relations are developed mutually.
He said congratulated Her Excellency, Madam Gifty Abasiya Ababulgu, Ambassador of the Federal Democratic Republic of Ethiopia for committing herself to the task of strengthening economic ties and proposing for the signing of the General Cooperative Agreement.
Mr Okran said this mechanism would be considered by the Ghanaian authorities and assured the Ambassador that the Ghana Mission in Addis Ababa would reciprocate the effort by liaising with the relevant Ethiopian authorities.
He commended the Democratic Federal Republic of Ethiopia for the impressive developments taking place in Ethiopia.
GNA