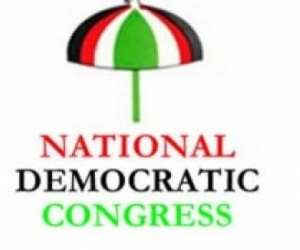 Accra, May 28, GNA - Sam Atukwei Quaye, the Deputy Greater Accra Regional Secretary of the National Democratic Congress, has called on the people of Ablekuma Central to unite behind Theophilus Chai to ensure development and progress in the constituency.
He said since 1998 when the party lost the seat to the New Patriotic Party (NPP), it was only in 2008 that the NDC regained the seat, hence it was important to form a common bond with Theophilus Chai, the current Member of Parliament, to ensure that the hopes and aspirations of the youth and the entire society are met.
Mr Quaye, who was speaking to the GNA in an interview, said the Ablekuma Central Constituency still had a lot of challenges including high unemployment rates and inadequate educational infrastructures, but he appealed to the different factions of the party to end their disagreements and join the incumbent MP for a better society.
As a constituency executive member of the area, Mr Quaye also pleaded with the MP to continue in his efforts in building the capacity of the youth saying "he should do more to ensure that the youth of the area are adequately catered for in the LESDEP program and the MASLOC loan facility so that they would be economically empowered to face the needs of their dependants".
Advertisement
He said it was important that the MP would use his incumbency to end any existing divide and rule policy and under one umbrella bring together all the various factions within the party to form a formidable team to execute the "Better Ghana Agenda".
Mr Quaye said the dynamics of multi-party democracy presupposes that at every stage in the growth of the party, different factions would emerge as it occurred in during the 2008 and 2011 parliamentary primaries, but it was incumbent on the winner to unite all the factions and make certain that the overriding objective was that every member of the constituency benefited from the programs implemented under his administration.
He appealed to the MP to consider establishing an educational fund to help the under privileged members of the society so that every child in the area would have access to quality education.
Mr Quaye said some recent achievements in the area include improved roads and street lights and the restructuring of schools like the Salvation Cluster of schools, saying for these amongst other reasons, it was important to stay united to ensure that more of such programs were sustained in the area.
He appealed to former President Rawlings to settle amicably his misunderstandings with President Mills and help spread the current achievements of the party which includes the establishment of two new universities in 3 years, the stability of the economy and reduction in inflationary levels, and help forge a united country to face its myriad challenges.
GNA