Polytechnic students stranded as lecturers begin strike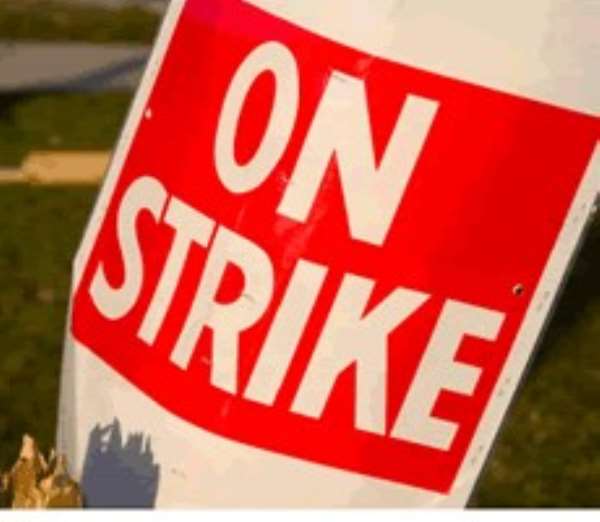 The academic calendar of polytechnics across the country faces an immediate crisis as members of the Polytechnic Teachers Association of Ghana (POTAG) kick-start an indefinite strike Monday.
POTAG embarked a similar strike only in March.
A statement issued by the group accused the Fair Wages and Salaries Commission of breaching an agreement to migrate their members unto the Single Spine Salary Structure.
The statement further said the strike will mean the teachers will not be available to teach, supervise project work, and also invigilate exams.
According to Oswald Atiga, Secretary of POTAG, their members will only return to the classroom when they receive their new salaries.
The strike action of POTAG has disrupted scheduled exams at the Accra Polytechnic. According to students, some papers to be written on Monday did not materialise as their teachers failed to show up. They added that it is not clear whether these papers would come on anytime soon.
According to Joy FM's Central regional correspondent, Richard Kojo Nyarko, the situation at the Cape Coast Polytechnic has compelled school authorities to engage the services of National Service personnel to invigilate the ongoing exams.
According to Kojo Nyarko, the students were of the view that the invigilation being done by the National Service personnel would not be strict thereby leading to some engaging in examination malpractices.
Nevertheless, some students were unperturbed about the situation which they see as an opportunity to engage in examination malpractices.
Joy News' checks at the Koforidua Polytechnic reveal that POTAG members are complying with the directives of their welfare body. Meanwhile exams are slated for Wednesday, and it is not clear whether the strike action would affect it.
The Education Minister, Lee Ocran has condemned the strike saying it is illegal for POTAG to have carried out such an action. He revealed that the group would not be paid for the time they spend on strike.
The FWSC however says all outstanding issues regarding the salaries of POTAG have been sorted out and payments are expected to be made shortly.