Rwandan pleads not guilty in Canada court to war crimes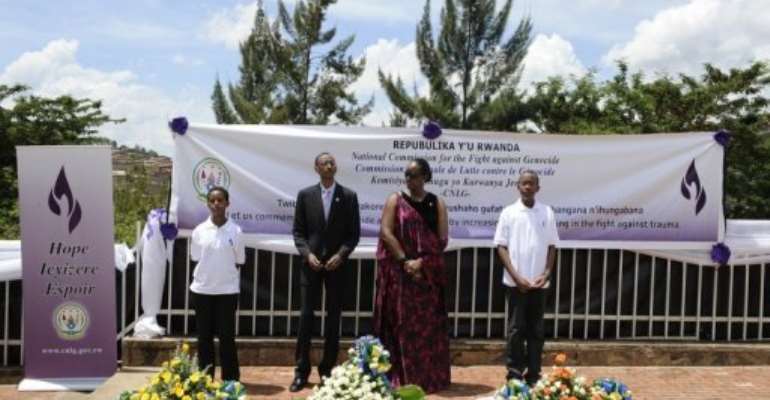 OTTAWA (AFP) - The trial of a former Rwandan teacher accused of helping slaughter nearly 2,000 Tutsis during the 1994 genocide began on Monday in Canada's capital.
Jacques Mungwarere, 39, pleaded not guilty to genocide and crimes against humanity for having allegedly participated in the massacre of Tutsis in a hospital compound in which they had sought refuge in Kibuye Prefecture.
He has been accused of murdering children and raping women, among other accusations.
It is only Canada's second criminal trial related to the Rwandan genocide, under war crimes legislation introduced in 2000.
Mungwarere was to be judged by a jury, but at the last moment changed his mind and opted for a trial by judge alone.
After he entered his plea, the Crown laid out its case that includes the testimony of several Rwandan witnesses who will appear by video link. They are expected to describe how Mungware and others hunted down survivors of the hospital attack who fled into the surrounding hills.
Witnesses will also say they saw Mungwarere shoot two children in the head.
After the genocide, Mungwarere settled in Windsor, Ontario where he was recognized on a bus by a former student. He worked in a factory and lived with his wife and three children.
Police arrested Mungwarere in 2009 after a six-year investigation and he has remained in custody since then.
Canada's first successful war crimes prosecution resulted in a life sentence for Rwandan Desire Munyaneza in 2009.
Rwandan genocide suspect Leon Mugesera was also deported by Canada to Kigali in January after a long legal battle. He is now being prosecuted in his native Rwanda for alleged genocide planning, incitement and distribution of arms.