TELL ME YOUR SCHOOL MOTTO AND I WILL SHOW YOU WHO YOU ARE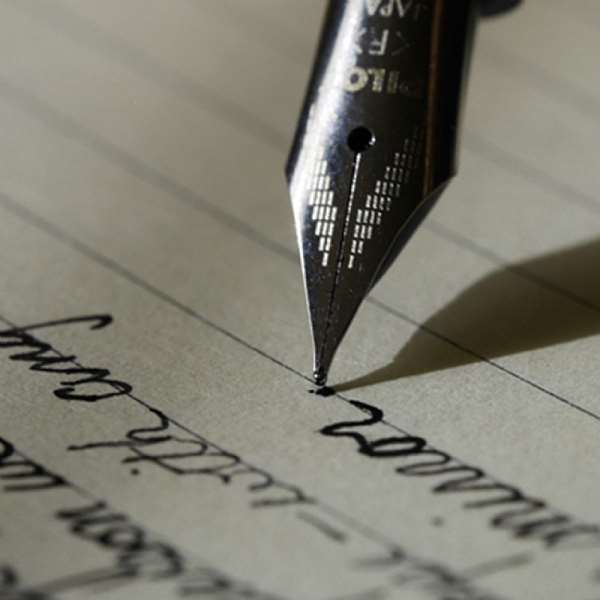 "Lumen accipe et imperti" must be wondering what this is all about? Ok what about this one: "Nil Satis nisi Optimum" ok let me help you out, from the former to latter all I am saying is: "Take the light and pass it on and "Nothing but the best is enough" respectively.
My point today on Pause and Ponder has to do with the use of Latin or Greek in writing our school mottos here in Ghana. I strongly believe they may be reasons why some of our Seconday schools and universities in Ghana use clasiical Latin or Greek as school mottos and not our own local language which to me is more concentrate.
It is not to be doubted that for centuries latin was the foundation of education and practical language for the study of science, maths, medicine, philosophy, literature and many others and so it is proper to pay compliment or some form of allegience by writing our school mottos in latin.
I am not saying is wrong or improper but one will wonder why we will use latin for as our mottos when actually it is rarely taught in our schools, I took time to go through some of the mottos of some secondary schools and universities here in Ghana and to my utmost surprise majority of them if not all were in latin with a few local ones.
I remember the first boy in my village who first entered the university was asked by his father "Papa Yaw what is the motto of your school?" the boy stood speechless for decades and eventually responded "it is written in some language, I don't understand but please next time will ask my lecturer and you will know it soon." The father in a way was disappointed in the son.
I strongly believe is about time our secondary schools and universities started using our traditional adinkra symbols as school crest with local languages from where the school was established so that we uphold and defend the good name of our motherland.
Today it is dificult for students to name or identify the meaning of adinkra symbols of which I may not be exempted from. From my search I found that
Adisadel college have 'Vel Primus, Vel cum Primus' meaning "Either the best or with the first" as their motto, I believe this saying was and is meant to enjoin the students to strive to be among the best, if not the very best in whatever they do, so with this beautiful motto why can't it be something in native language like "edzikanfo". The question I ask is if a motto or crest is suppose to be a symbol and writings of the values and aspirations which that society believes and stands for, why not in a language the indigenous can understand?
My next stop in Cape Coast was the Mfantsipim Girls school, here something interesting and appealing happens, the motto of the school in Latin used to be "Ad Aster Per Asteria" meaning Aim High, however along the line can you guess what happened? Ok I will tell you, the motto was changed to what they have now in local language to "Obra Nye Waor bo" meaning (Life is what you make it) the big question now is why was it changed?
My next stop was more intriguing, just as Oliver Twist won't stop asking for more so was this School, ST. Louis in Kumasi, I think over here the Latin alone was not enough so they had to sandwich another one to it, the French motto for the school is "Dieu le veult" meaning (God willing), later the latin "Ut Omnes Unum Sint" was added to the moto meaning (that all may be one) together the motto goes "God wishes that all may be one" so what could have prevented this nice school from using "biako ye" meaning (unity)
I am not preaching Mr. Perfect or Ideal sermon but I only think the stability and unshakability a motto is suppose to imbibe into students is dwindling.
Perhaps if we give mottos in latin just because early education started in Latin then I wil strongly suggest that since football is also believed to have started from England then all football clubs in the world should have their Football Club mottos in English. If that should happen I am imagining how an old man in Kumasi: Wofa Osei, who is an immediate friend to the sister of Otumfuo who has supported Asante Kotoko since ancient Gold Coast will cheer them: "If you kill thousand, thousand will come" (kum apem a apem beba)
When we use our own symbols such as the adinkra and other local sayings we are easily tagged and identified. For the very first time in my 50 years on Earth just some few days ago I had the- is it opportunity or leisure of watch Big Brother Africa, already I had read that some Ghanains were part so I was busily and baisly looking out for these Ghanains but I was failing, until I saw one guy in a T-Shirt with some adinkra symbols in it, immediately I said to myself this must be the Ghanaian representative, patiently waited to verify my discovery, behold sooner than later I saw this same guy busily mentoring other inmates the Ghanaian craze dance "azonto" my guess this time was right just because I saw a symbol.
We can also think about the tourism aspect of what these adinkra symbols and their writings will bring to us, because I personally believe people are curious about it and want to know more about them.
Most of our universities are not using local language as their motto. We have a local adage in akan that goes "obi nfa n'sa benkum kyer3 ni krom kwan" meaning (Nobody will direct the way to his hometown with his left hand). Clearly meaning everybody cheerish what they have. This is the time for us to start recognising we are Ghanaians and have to cheerish what we have. Have you thought about this, No white man trying to speak twi (our local language) will be laughed at when he pronounces a word wrongly in twi yet is only in Ghana that if you pronounce an english word wrongly that you will be laughed woefully at as if you were in England when english was discovered.
I believe as Ghanains we have a lot wise sayings and mottos that can speak same volumes that the latin does: "Dwen hwe kan" meaning (Think ahead) motto for Mfantsipim school, "Dwen na som" meaning (think and serve) motto for Ofori Panin School, nyansa po, y3 sanino badwen ba (A wise knot is untied by the wise) for Kwame Nkrumah University of Sciene and Technology.(KNUST)
Lets strive to be protectors of our heritage,the very jewel to be handed to posterity.
Ebo Turkson
[email protected]
233249658271