Victor Smith cautions public servants against bureaucracy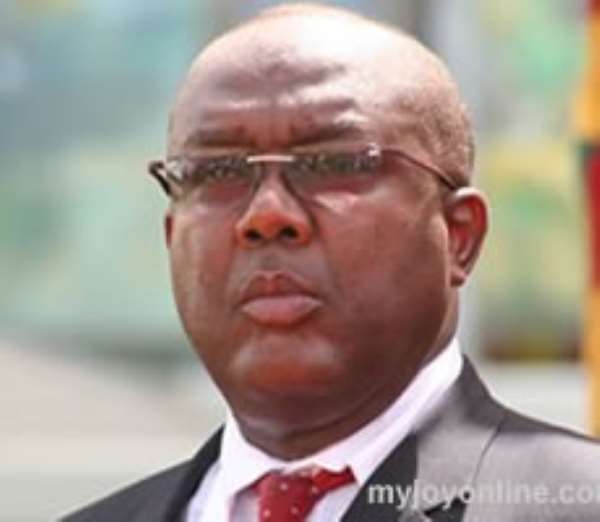 Victor Smith
The Eastern Regional Minister, Mr. Victor Smith, has asked public servants to refrain from the practice of deliberately creating bottlenecks at workplace.
Such bureaucracy, he said, killed the spirit of public institutions and frustrated the government's efforts to execute development programmes and projects to improve the life of Ghanaians.
"The practice of public servants introducing artificial bottlenecks in an attempt to pursue their personal agenda or private interests should be discouraged for the sake of the masses", he stated.
Addressing heads of departments at Donkorkrom, the capital of the Kwahu North District in the Eastern Region last Monday, Mr Smith said, "it is time public servants saw the interest of Ghana as a priority over their individual interests if we are to make any progress as a nation".
The meeting was to afford him the opportunity to acquaint himself with the challenges facing public servants in the area and fashion out how to address them.
Mr Smith also said the introduction of manmade bottlenecks at workplaces by public servants in most developing countries had contributed to most governments' inability to successfully execute development programmes and projects to improve the lives of the people.
"If you become a government official, it does not mean that you are superior to the people who gave you the mandate to serve them. It is because we cannot all govern," he said.
He added that "we must all share in the vision of the government to enable it to deliver the promises we made to the people".
Mr Smith told the gathering that since he assumed office as the regional minister, he had personally seen some official documents that showed that awarded contracts had been completed and the contractors paid when in reality no work had been done.
He attributed the problem to the failure of some public officials to monitor projects assigned to them.
"Who are those public officials who are trying to hoodwink the government?" he asked and added that "there are so many people ready to do your job and if your intention is not to work, leave for others to do the proper job".
He acknowledged the challenges public servants and contractors were facing in the discharge of their duties, and said their conditions could not be ignored.
"The government acknowledges that you need to be fairly comfortable so that you can deliver on your responsibility", he admitted. "However, if you are given a job and you do not deliver because you receive your salary at the end of the month and, therefore, spend time on the phone chatting and reading the newspapers, you fail to contribute to what you are paid for", he stated.
He added that it was time public servants changed their attitude towards their work and reminded them that "Ghana could be better if we do the right thing for us and the unborn generation to enjoy".