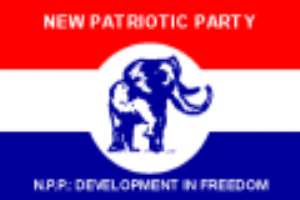 Kumasi, May 28, GNA – The Nasara Club of the opposition New Patriotic Party (NPP) has appealed to all politicians to accept to play by the rules of fairness, decency and responsible conduct.
This, it said, was the only way to grow the country's multi-party democracy and stave off confusion and needless tension.
A press statement issued in Kumasi and signed by Alhaji Ali Musa Zingi, Regional Coordinator of the group, condemned what it said was the subtle and disingenuous attempts by some politicians to incite religious and ethnic passions for political convenience.
It expressed discomfort about the alleged remark by the National Democratic Congress (NDC) parliamentary candidate for Ayawaso Central, Mr William Afum Ani Adjei, that Ghanaian Muslims were pursuing a hidden agenda to take full control of the nation.
The Club said it found it worrying that the candidate had not come out to deny the statement attributed to him.
Also disturbing, it said, was the curious silence of the NDC to either denounce or dissociate itself publicly from the "potentially explosive remark."
The statement said the propensity of this development to create suspicion between Muslims and Christians in the country should not be underestimated and that it was for this reason all should roundly condemn it.
GNA