Ministry Asked To Probe Rice Smuggling Syndicate - Involving Police In Western Region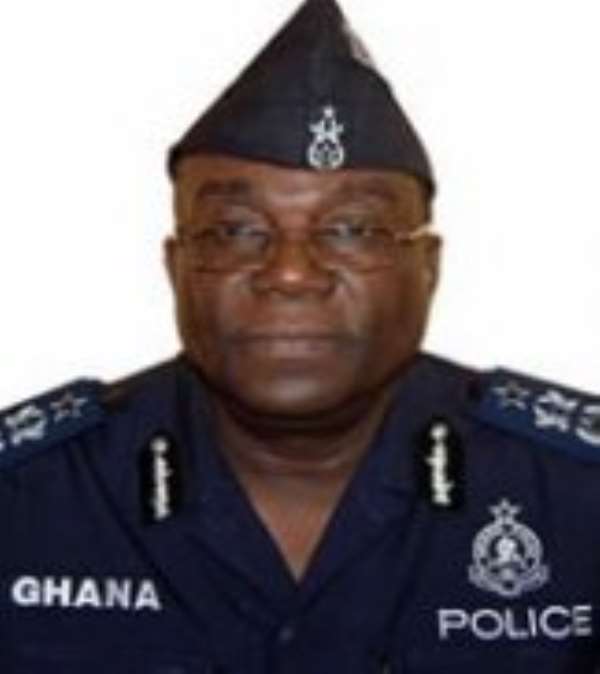 Mr Paul Tawiah Quaye - Inspector General of Police
The Anti-Revenue Leakage Special Monitoring Team of the Ghana Revenue Authority (GRA), has called on the Ministry of the Interior to institute independent investigations into an alleged rice smuggling syndicate involving police personnel in the Western Region.
The leader of the team, Mr Thomas Mills, said some police personnel were reported to have been involved in the smuggling of 50 bags of rice at the 32 Checkpoint in the region.
In an interview with the Ghana News Agency in Accra, Mr Mills said the goods were intercepted in a police vehicle, with registration number GP 2536, from Elubo which was entering Takoradi around 7:30 p.m. on May 17, 2011.
He said since the incident, the team was yet to hear of any punitive action taken against the culprits, adding, "We find it totally unacceptable that the security men who are paid to protect the security of the state would rather turn to engage in smuggling with a service vehicle."
He said such acts put the security of the state under threat and deprived the government of the much needed revenue to undertake social and infrastructural development.
"The team wishes, therefore, to know the appropriate measures that have been taken against the culprits," he said.
Mr Mills said the illegal importation of rice was from Cote d'Ivoire through the western border spanning Axim to Elubo and Sampa.
He said the act was undermining the country's rice industry and called for the prosecution of the culprits to serve as an example to other socio-economic saboteurs.
He cautioned the importers involved in the criminal act to put an end to it saying, "The team is collaborating with other security agencies to clamp down on the culprits. The drivers of the haulage trucks caught involved in the smuggling activities will be arrested and prosecuted, while the goods they are transporting will be impounded."
"Landlords or landladies who use their homes to store smuggled goods do so at their own risk, while anyone who gives information leading to the arrest of the smugglers will be rewarded," Mr Mills added.
The Special Monitoring Team is a body under the GRA.