Bishop Agyin-Asare advocates peaceful election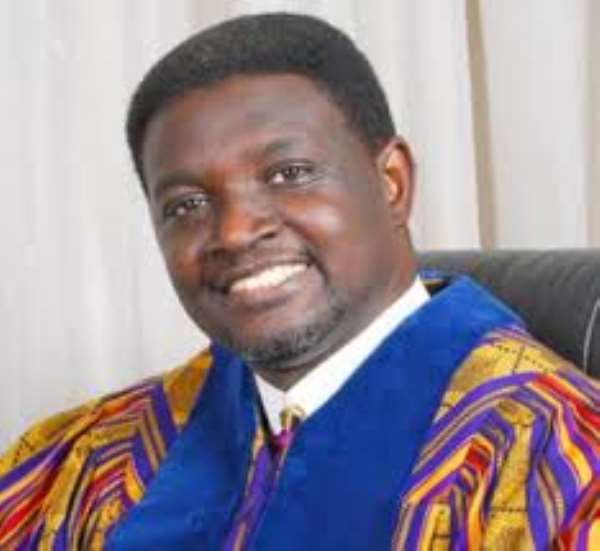 Tema, May 27, GNA – Bishop Charles Agyin-Asare, Presiding Bishop of the Word Miracle International on Sunday employed Ghanaians to resolve to conduct the December polls in a peaceful manner.
This, he said would let Ghana emerge as a united nation after the declaration of the results.
Bishop Agyin-Asare said even though Ghanaians are passionate about choosing a leader, they must not allow themselves to be divided by the upcoming elections.
He made the plea in a sermon at a thanksgiving service to commemorate the fifth anniversary celebration of the Banner of Grace Ministry at Community 12 in Tema.
The celebration was on the theme; "Celebrating God's Abundant Grace."
"We can have different opinions, colour, political parties and religious background, but we must remember that we are one people."
Bishop Agyin-Asare urged the youth not to allow themselves to be incited to engage in activities that would plunge the country into chaos.
He reminded the youth that they have more years ahead of them and so engaging in violence activities because of the elections would only destroy their future.
"God placed us here to be fulfilled; you can never be fulfilled in another country because you will be considered as a foreigner."
He therefore, called for tolerance, unity and oneness among Ghanaians and urged them to refrain from insulting behaviour as the elections draw near.
Bishop Agyin-Asare also called on the elderly, especially politicians to watch their utterances in order not to create confusion and hatred for one another.
Pastor Emmanuel Franklin Agyeman, Senior Pastor of Banner of Grace Ministry reiterated the call for peace before, during and after the elections.
Pastor Agyeman urged Ghanaians to seek for God's guidance in order to choose the right leader for the country.
On the historical background of the church, the Senior Pastor said the Ministry which conducted its first service on May 13, 2007 with only five people has a current membership of 300.
He said as part of activities for the celebration, the church has organised a cleanup exercise at the Fevers Unit of the Tema General Hospital and has also donated items to the patients on admission.
GNA