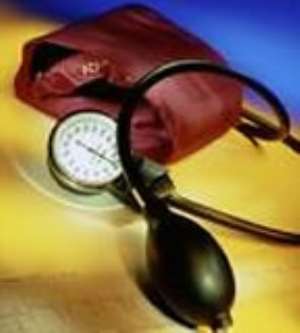 Tema, May 27, GNA – The Prince of Peace Presbyterian Church at Community Two and Five in Tema in collaboration with the Christian Mission NGO at the weekend organised a free medical outreach programme for residents.
The programme which took the residents through general medical screening and blood donation formed part of activities line-up for the golden jubilee celebration of the church with "Our Year of Jubilee: Celebrating the Faithfulness of Our God", as its theme.
Speaking at the function, Mr Timothy Victor Obobi, Chairman of the Jubilee Anniversary Planning Committee said the medical outreach programme would be followed in June with a food fair and a yard sale when unused items donated voluntarily by the congregation such as electronic gadgets and clothing would be sold to the public at affordable prices.
Mr Obobi said the month of July would be dedicated to the youth of the church when they would be counselled against social vices.
August would be dedicated to prayer and evangelism and in September the church would interact with sister churches.
Mr Obobi said there would thanksgiving service in October to run-off activities of the celebration.
Pastor Lewis Fiadjoe, Missions Director of the NGO said its outreach programmes are aimed at catering for the physical, spiritual and psychological well-being of the beneficiaries.
GNA