Police will go about their duties in a professional and efficient manner - Chief Supt Eklu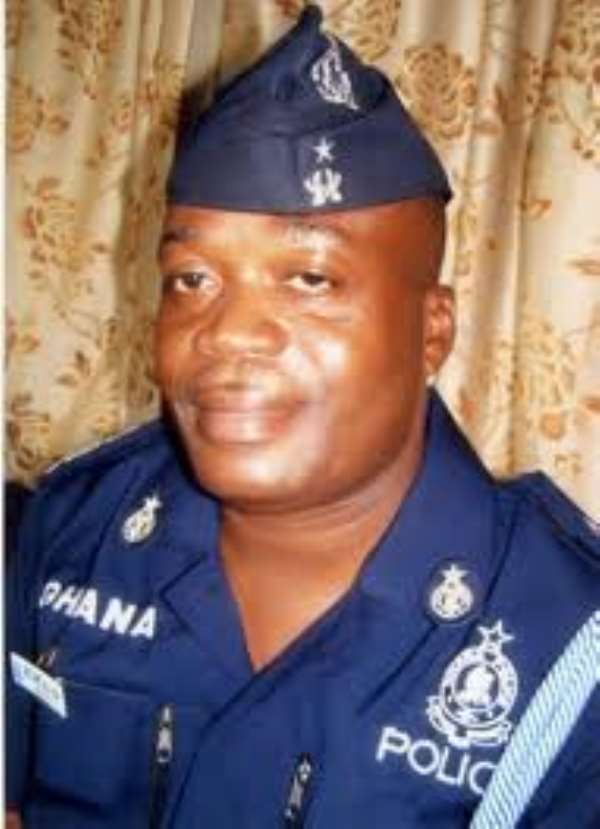 Ashaiman (GAR), May 27, GNA – Chief Superintendent David Eklu, Ashaiman Divisional Police Commander has pledged the determination of the Police to go about their duties in a professional and efficient manner to ensure peace and stability during Election 2012.
Chief Supt Eklu who made the pledge at a meeting with representatives of the various political parties and other stakeholders in the General Election in the Municipality said the Police would count strongly on their support and cooperation to bring about the desire peace and stability in the area.
He pointed out that in executing their professional duties and ethics the Police would continue to remain neutral in dealing with the electorate and would not favour any political party against the other.
"We will provide a level playing field for all political parties," he stressed.
The Divisional Commander said the Public Order Act was still in force and therefore, asked the political parties to submit their calendar of events to his outfit for study and advice before the start of the electioneering.
He assured the political parties in the Municipality that the Police would do all in their power to give them protection and security as they carry on with their campaign.
Chief Supt Eklu however warned them to guard against the use of intemperate language in their campaign since it had the potential of creating tension and violence.
He urged ethnic heads to organise the youth and educate them on the need to be civil during the campaign period since the Police would not tolerate anyone who would cause havoc during the campaign period.
Chief Supt Thomas Tindow, Ashaiman District Police Commander and Supt William Daah, Ashaiman Divisional Crime Officer advised the electorate not to do anything that would bring political violence in the December General Election.
GNA