Mali's PM holds talks with ECOWAS chief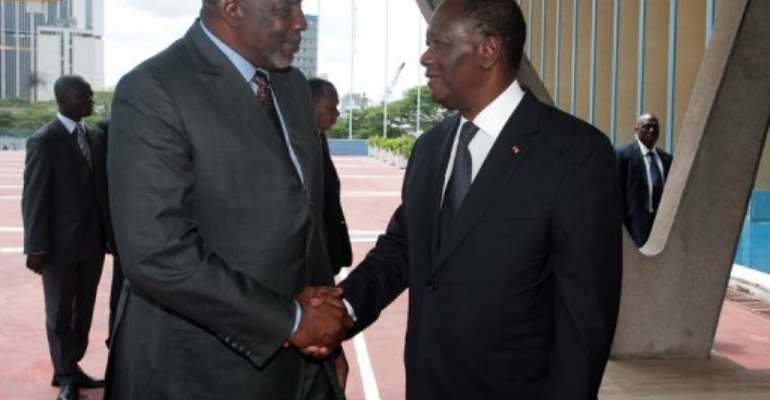 BAMAKO (AFP) - The prime minister of Mali's transition government arrived in Abidjan Saturday for talks with West African bloc head Alassane Ouattara, the president of Ivory Coast, on the Malian crisis.
Cheick Modibo Diarra went into the meeting the day after flying to Ouagadougou to discuss the situation with Burkina Faso President Blaise Compaore, the Economic Community of West African States' chief mediator for Mali.
"The transition has now begun and before we get down to work I have come to say thank you to ECOWAS for being with us during the period of crisis," Diarra said.
Diarra's shuttle comes as interim president Dioncounda Traore is in Paris for a medical check-up after supporters of a March coup who are opposed to him leading a 12-month transition assaulted him in his office on Monday.
"I also came to assure president Ouattara that after this attack... an investigation is under way and the culprits will be found and punished according to the law," he said.
Asked about a planned ECOWAS intervention force for Mali, Diarra said only that it would be despatched when Bamako requested it.
Traore, already interim president from April 12, was appointed to lead the long-term transition after mediators from the 15-nation bloc ECOWAS wrested a deal from coup leader Captain Amadou Sanogo.
According to the deal, Sanogo will step aside with all the benefits of a former head of state.
While the transition deal was meant to ease tensions in Bamako and allow the new government to concentrate on a crisis in the north -- occupied by Islamist and Tuareg rebels after the coup -- many are still unhappy with it.