Extortion from police recruits - IGP set up probe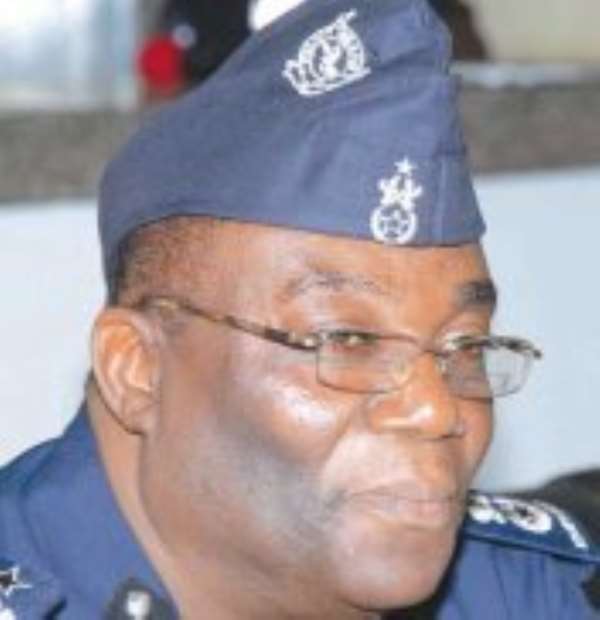 The Police Administration has ordered an investigation into alleged extortion of money by instructors at the Police Training School in Kumasi.
The graphic.com.gh on May 25, 2012, reported that recruits due to pass out at the Police Training School in Kumasi have accused some of their instructors of allegedly extorting money from them.
They claimed that three of the 12 drill instructors at the school had, since January this year, been collecting GH¢10 from each of the 232 recruits every month.
But the drill officers denied the allegation, saying it was being perpetrated out of malice and hatred.
The Commissioner of Police (COP) responsible for Administration at the Police Headquarters, Ms Rose Bio Atinga, told graphic.com.gh Friday that the Inspector-General of Police (IGP), Mr Paul Tawiah Quaye, had directed an immediate investigation into the matter.
She said although the suspected culprits had denied the allegations, the IGP wanted a thorough investigation into the allegations since it did not augur well for the police.
Without prejudicing the outcome of the investigations, Ms Atinga said, the Police Administration would have preferred that the information was passed onto the police headquarters for a more clandestine investigations to be conducted since the problem could be widespread.
She explained that when the information was put out in the public domain, the culprits would attempt to thwart the investigations in a bid to cover up.
Ms Atinga, however, said the Police Administration was not taking the allegation lightly hence the investigation.
She appealed to members of the public or any recruit who was being coerced into paying money for legitimate services to report the matter to the Police Administration.
She said a similar investigation was underway to deal with allegations of bribe-taking by police officers to facilitate recruitment into the Ghana Police Service.