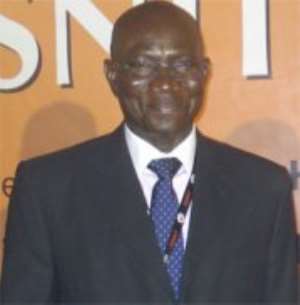 The Social Security and national Insurance Trust (SSNIT) has urged the SSNIT Pensioners Association to desist from issuing authority notes or appoint others to draw monthly pensions on their behalf.
The move which comes on the back of reported cases of impersonation is meant among other things to curb cases of impersonation as far as the claims on pensions are concerned.
A memo circulated to some area managers of the trust made a specific reference of impersonation to the pensions of one Osumanu Mahama, a deceased pensioner whose name was impersonated by Abdulai Mahama who is said to have come to the offices of SSNIT and completed a Pension Certificate with a particular social security number that did not belong to him.
The incident according to the memo took place on Thursday April 12, 2012 and added that the suspect had since been handed over to the Tamale Police for further investigations.
The suspect was said to have succeeded to replace the deceased pensioner's identity card with a new one bearing his name and photograph after which he proceeded to the Benefits Unit and completed a Life Certificate upon which he made follow-ups on more than three occasions and demanded the reactivation of his pension payments.
It was during such visits to the office that he was apprehended and handed to the police for further investigations and possible prosecution.
According to the memo, the Trust had installed a s system dubbed 'e- BOS' which helps to eliminate cases of impersonation adding that because the pension payroll was on the e-BOS which also clearly provides the status of all pensioners and indicates when and how payments are done or discontinued.
With the use of the e-BOS, the practice of replacing deceased pensioner's identity cards to suit the identity of impersonators is often avoided.
The memo further asked the authorities of SSNIT to use the e-BOS as an effective tool in the discharge of their duties to prevent further impersonation.
The Pensioners Association has also been advised to collaborate with SSNIT to help it identify impersonators.
The Benefits Computation and Payment Managers have also been urged to ensure that feedbacks on Life Certificates processed are formally communicated to the branch offices.