Betty, Duffuor have questions to answer - Minority in Parliament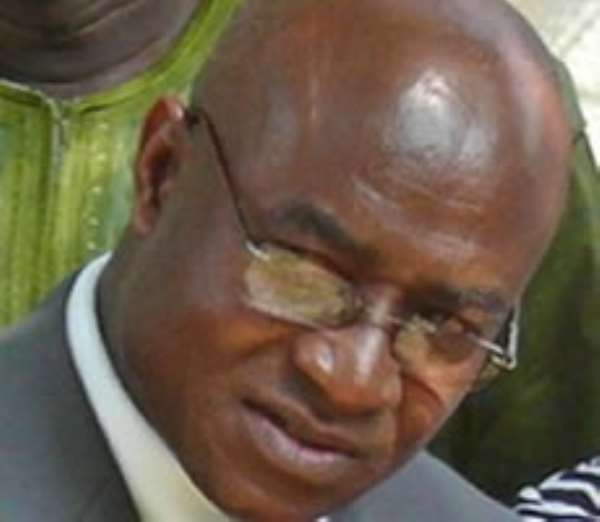 Osei Kyei-Mensah-Bonsu
The Minority in Parliament say a former Attorney-General and Minister of Justice, Mrs. Betty Mould-Iddrisu, and the Minister of Finance and Economic Planning, Dr Kwabena Duffuor, have many questions to answer in respect of the payment of 94 million euros to Construction Pioneer (CP).
The two, according to the Minority, could not be absolved of blame and prosecution since Cabinet had denied authorising the payments to CP.
Addressing a press conference in Parliament Wednesday, the Minority Leader, Mr Osei Kyei-Mensah-Bonsu, said President John Evans Atta Mills should not be allowed to continue to preside over such a rot.
He, therefore, called on the President to immediately authorise the appropriate agencies to plunge into the CP "dole out" which "stinks to the high heavens".
Mr Kyei-Mensah-Bonsu said even though Ghanaians were people of tremendous patience, the CP fraud was simply intolerable.
He said at a time that the government could only allocate GH¢30 million to the Savanna Agricultural Development Authority, GH¢35 million to MASLOC and GH¢28 million for the renovation of schools under trees and GH¢22 million for scholarship to all Ghanaian students, it was unthinkable that such an amount should be doled out to CP.
He said clearly there was something wrong with the prioritisation agenda of the NDC government.
Mr Kyei-Mensah-Bonsu explained that CP did not deserve to be paid such a colossal amount at time that the country had won many of her cases against CP at the International Court of Arbitration.
Giving the background to the CP case, the Minority Leader said the three contracts comprising the Biriwa- Takoradi Road, the Assin Praso-Yamoransa Road Project and the Akim Oda area roads were all signed by CP and Mr Ato Quarshie, the then Minister of Road and Transport, in December, 1996 two days before the presidential and parliamentary elections.
He said in 2001 when it was found out that the same CP had been overpaid by DM44 million, the government suspended pay ment for work done while accusing CP of fraud.
Mr. Kyei-Mensah-Bonsu, therefore, asked whether it made any legal or financial sense to agree to settle and pay 94 million euros when the government had insisted that CP had conceded to 'loading' rates which had been used to overpay the CP to the tune of DM44 million.
He added that in Uganda, the case involving overpayment of $60 million had caused the case of both the Attorney-General and the Minister of Finance and two other people who were being prosecuted in court.
He wondered what stopped the court from taking a similar action if they claimed to be committed to the fight against corruption in the country.