Prosecutor denies bias at international court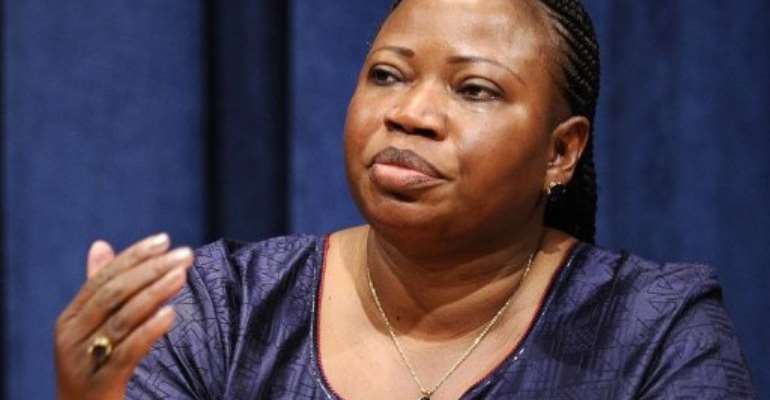 CAPE TOWN (AFP) - The incoming chief prosecutor of the International Criminal Court has dismissed criticism that the court is biased against African states.
Fatou Bensouda, a former Gambian justice minister who is the first African to be appointed chief prosecutor, takes over on June 18 for a case involving former Ivory Coast president Laurent Gbagbo, charged with crimes against humanity.
All 15 cases opened in the 10-year history of the Netherlands-based court have been against African leaders or paramilitaries, but countries like Sudan, whose president, Omar al-Bashir, has been indicted, have accused the institution of bias.
"I don't think it's showing that Africa is weak, in fact I think it's showing that Africa is strong," Bensouda, 51, told AFP in an interview on Wednesday.
The court is finding increasing acceptance across the continent, she says, citing the willingness of states like Kenya and the Democratic Republic of Congo to hand over suspects to the court as examples of growing cooperation.
"I think this is showing an example and (Africa) is taking leadership."
Bensouda defended the court against accusations that it is powerless to enforce the arrests of high-profile indicted suspects like Bashir and Lord's Resistance Army chief Joseph Kony.
The ICC has no power to make arrests and relies on the 121 signatory states to the Rome treaty that established the court in 2002.
"Of course there are voices that are anti-ICC, not only from within the continent," she admitted.
"What offends me most about these criticisms of bias is how quick we are to focus on the words and propaganda of a few powerful, influential individuals and forget the millions of anonymous people that suffer," Bensouda told a meeting of activists in Cape Town earlier.
It was an affront for such individuals to portray themselves as "victims of a pro-Western and anti-African court".
The ICC would "work closely with the African Union to ...ensure that we can get rid of this perception".
The AU has in the past expressed hostility to the court, but African countries make up 33 of the court's member states.
Bensouda told AFP that the AU's endorsement of her election as prosecutor showed she enjoyed its backing.
"There was no obligation on the part of the AU to endorse me or any other person."
But she warned that there should not be the expectation that she would be soft on Africa. "I intend to be the prosecutor of 121 state parties, including the African states."
"Law is a shield for the powerless, not a club for the powerful and no-one will divert me from the course of justice."
She congratulated the Southern African Litigation Centre, which earlier this month won a high court order compelling South African prosecutors to investigate senior Zimbabwean politicians accused of systemic torture.
"The ICC in this instance is not able to act directly because Zimbabwe is not a state Party to the Rome Statute," Bensouda said.
"But that another country can use its own legislation to make attempts to address these crimes is amazing."