Banking Today – Does the size of a bank matter?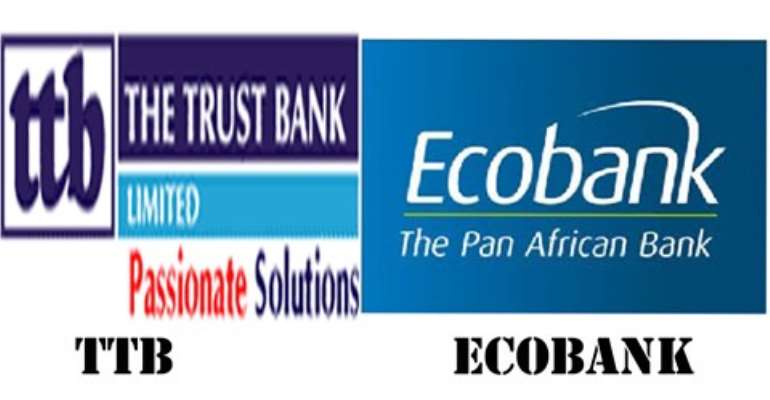 The branch-network of a bank has no significant bearing on the size of the bank. That is according to the Head of Business Banking at International Commercial Bank, William Boateng.
So then, what factors determine how big or small a bank is?
Speaking on Thursday's edition of "BANKING TODAY, Mr. Boateng said the financial position of a bank, including its shareholders' funds is critical in this.
So, does the size or capital of a bank have any influence in the choice of a bank by a typical customer? To many customers it is just about a bank that can meet their personal and business banking needs.
"The number of branches does not really determine the size of a bank. You can be a big bank in relation to your total assets or in relation to your shareholders funds and be virtually branchless.
"Beyond the total assets of a bank, I will be looking at shareholders funds as well. For example you can take a bank that may be big in relation to its total, let's say a billion, but its shareholders' funds may be smaller – let's say 50 million. What it means is that beyond shareholders' funds, everything else belongs to other people and therefore if I am a depositor and there's an issue it is out of that I need to find comfort or repayment.
"On the size of transaction side, the shareholders funds will determine the size of amounts that a bank can do a single customer because by regulation you can't do more than 35% of your shareholders' funds. The bigger you are in shareholders' size, the bigger the transactions you can do," explained a customer.
"What matters is their services and not how big or small they are. Even some of the smaller ones offer better services that the big ones," another added.
A third customer stated: "It doesn't matter to me all. Once I get my money when I go to the bank, its size doesn't matter to me at all".
"I will go in for a bigger one. I think they can train staff better to deliver reliable service," thought another.