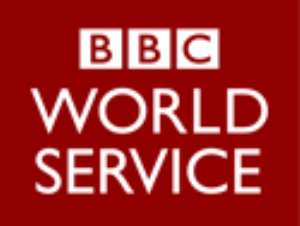 22 May 2012. China's role in Africa is the subject of the May edition of BBC Africa Debate in Lusaka, Zambia, on Friday 25 May 2012. Presented by BBC Africa's Akwasi Sarpong and editor of bbcchinese.com, Yuwen Wu, China in Africa: Partner or Plunderer? explores the pros and cons of China's active involvement in African development. BBC Swahili will be recording a debate on the same subject, presented by Odeo Sirari and Dinah Gahamanyi.
In 2006 China unveiled its policy on Africa and launched the massive China-Africa Development Fund aimed at promoting Chinese investment in Africa. Over the past three years, China has given more loans to developing countries, mainly in Africa, than the World Bank. During the past decade, trade between China and the continent has increased more than six-fold to $120bn in 2011, making Africa China's largest trade partner. Today, China is investing huge sums in African infrastructure.
While China's activity in Africa has been applauded by several African leaders, not everyone is happy with this "partnership" - particularly in the West. In some cases, China is accused of aiding dictatorial regimes in Africa for its own interests and in the process harming the continent's quest for democracy and human rights.
China argues that all this is in line with its policy of "non-interference", emphasising peaceful development, strategic partnerships and win-win solutions as alternatives to Western economic and political hegemony.
So is China a genuine partner or just a consumer - or as some say, plunderer - of Africa's resources? Who is benefiting from China's growth in Africa?

This edition of BBC Africa Debate will be recorded at Government Complex in Lusaka – a building which was commissioned more than 20 years ago by the government of Zambia. Completed recently by the Chinese government, the complex is described as one of the major Chinese government infrastructure projects in Zambia.
BBC Africa Debate senior producer, Rachael Akidi, says: "China has a well-designed strategy for dealing with African countries, and is clear and open about its objectives in the continent. But what about African countries, what is their agenda in embracing China? In Lusaka, we'll be asking what is driving Africa's growing interest in China, and if African countries have clear strategies - or if they are just being courted by the emerging superpower's largesse dictated by its ambitions and strategy. Is China an opportunity for African countries to finally unlock their economic potential - or can it in fact hamper Africa's development?"
Presenters Akwasi Sarpong and Yuwen Wu will address these questions in front of an audience of about 100 invited guests including Zambian Vice President, Guy Scott, politicians, civil society activists, trade unionists, religious leaders, academics, students, leading journalists as well as Zambian and Chinese business executives.
This edition of BBC Africa Debate will be recorded on Friday 25 May at Government Complex, Lusaka. It will be broadcast by BBC World Service at 19.00 GMT on the same day. The programme will be repeated on Sunday 27 May at 13.00 GMT. BBC Swahili's debate will be recorded at the same location on Friday 25 May, and will be broadcast at 15.30 GMT on the same day.
Each edition of BBC Africa Debate is broadcast from a different location in Africa.