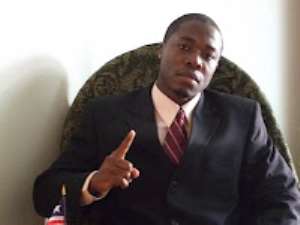 "The United States has always been a place of refuge and freedom from oppression for millions. We must ensure that those who come here seeking freedom and the rule of law do not have to fear that their persecutor may become their neighbor." - US Immigration Judge John Reid's
In June 1990, Ellen Johnson-Sirleaf testified at a U.S. congressional hearing on "US Policy and the Crisis in Liberia". She stated in her testimony that Charles Taylor NPFL revolt symbolizes a civil war which encompasses regions of the country where more than two thirds of the Liberian people live and the greatest resources are located. These were her words to the US Congress: " These people, many of them children, have joined this struggle for freedom, with little more than courage and hope for the future. It is within this context that the uprising represents an opportunity for creative transformation of the Liberian political landscape". Madam Sirleaf knowing full well that the NPFL was involved with the use of Child soldiers to oust the Samuel Doe administration, willfully advocated for, as well as contributed thousands of United States dollars to the cause of the NPFL.
We ask the United States government not to allow Ellen Johnson-Sirleaf entrance into the United States at anytime because her presence in the United States would be a violation of the United States "Child Soldiers Accountability Act of 2008".
Bernard Gbayee Goah
President Operation We Care for Liberia
__________________________________________________________________