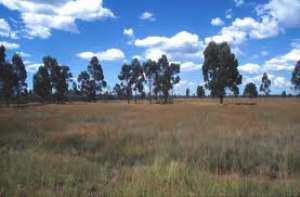 Apapam (E/R), May 21, GNA – Nana Mbiah I, Mpunuahene of Akyem Abuakwa Traditional Area in the Eastern Region has called on chiefs to offer lands to investors for the establishment industries in their areas and create job opportunities for the people.
Speaking during the celebration of Akwasidae festival by the chiefs and people of Apapam on Sunday, Nana Mbiah said the provision of lands for job creation would be the way forward for development in the area.
The Mpunuahene, told the Ghana News Agency in an interview, that the vast lands that stretches from the Densu River at Adoagyiri to Akuapem could be put to meaningful use for the benefit of the people.
Nana Mbiah advised the people of the Adoagyiri and Akyem Abuakwa to endeavour to resolve all misunderstandings between them and unite as one family in order to bring developments to the area.
He urged land developers who had acquired lands in the area to contact the Mpunuahene for proper documentation to enable them work on their structures without encountering any difficulties with the Abuakwa State.
He called on the youth to stay away from social vices that would ruin their future whiles appealing to people who are unlawfully winning sand on the Akyem Abuakwa lands to desist from such practice and restore farmlands.
GNA