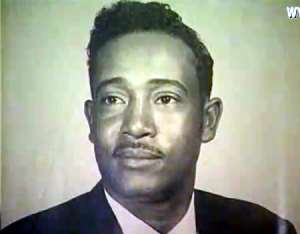 31 men were acquitted of the lynching of Willie Earle, a 24 year old African American, who was seized from a county jail were he was being held in South Carolina, United States (US).
Earle was arrested on 16th February 1947 following the assault of a white taxi driver the night before. The taxi driver had been rob and stabbed by his last passenger who was thought to be Earle.
The morning following his arrest a mob of taxi drivers descended on the county jail and demanded the jailor handed over Earle. They drove him across the county line where he was beaten stabbed, shot at point blank range and left to die.
Of the 31 men arrested and charged with lynching Earle 26 admitted being part of the lynch mob. They were brought to trail on 12th May 1947 but despite the signed confessions all were found not guilty by the all male all white jury, sparking outrage and changes in US federal (national) laws and policies addressing lynchings.
Whilst Willie Earle's lynching was reportedly the last recorded in the state of South Carolina, it most certainly was not the last in the US. Many know that Emmett Till, a 14 year old boy was lynched in Chicago in 1955 for allegedly whistling at a white woman.
More recently in February 2012 Trayvon Martin was shot and killed, despite being unarmed, for nothing more it seems than walking in a gated community where it was thought he didn't belong. The perpetrator, George Zimmerman, escaped even the hint of prosecution until an international campaign for justice sparked a review by law enforcers in the US and he was charged more than six weeks after Trayvon was shot. Zimmerman was released on bail on 23rd April 2012.
After 64 years a historical marker was erected at the spot where Willie Earle was murdered. The following video reports on the commemoration and ceremony for Willie Earle when the marker was placed in February 2011.