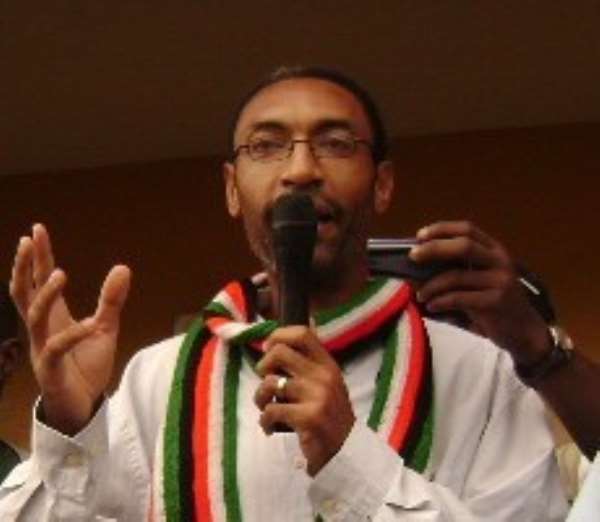 Sekou Nkrumah
Sekou Nkrumah, son of Ghana's first President is asking officials and supporters of the ruling NDC who are disillusioned by President Mills' administration to join him campaign for NPP flagbearer, Nana Akufo-Addo.
He says he will shortly be joining the campaign for the elections in December because he is convinced Nana Addo is best placed to solve the many challenges facing the country.
Mr. Nkrumah who resigned last year from the NDC following several public criticisms of the Mills administration says he wants to ensure the NDC is kicked out of power.
Sekou Nkrumah has also encouraged Nana Addo to deliberately reach out to key personalities in other political traditions to give his campaign more appeal.
The campaign manager for Nana Akufo Addo has welcomed Sekou Nkrumah's move.
Boakye Agyako told Joy News the campaign team will disregard his previous affiliation with the NDC because of the value he brings to the table.
Meanwhile, Nana Akufo Addo is due to begin a campaign tour of the Northern Region today starting from Damango.