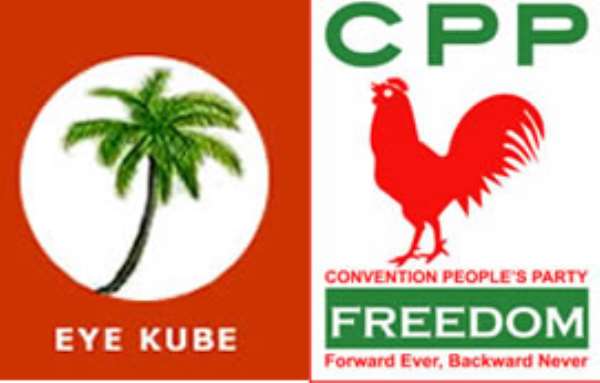 Accra, May 18, GNA - The leadership of the Convention Peoples' Party (CPP) on Friday reaffirmed its commitment to merge with the People's National Convention (PNC) to boost their chances of winning Election 2012.
In an interview with the Ghana News Agency in Accra, Nii Armah Akomfra, Director of Communication of the CPP said the leadership had set up a negotiation team and was yet to meet the leadership of PNC to decide on the agreement and documentation process.
Nii Akomfra said the leadership of both parties has had informal discussions on the merging process, stressing that, there was the need to set appropriate targets in facilitating the process.
He noted that both parties want to fight the election under a one banner, adding that, "The whole process is not an event so we have work out the modalities for merging".
Nii Akomfra noted that the meeting would focus on the processes for the composition of the leadership both at the regional and district level.
He expressed the hope that the national executive of both parties would be inspired by the merger since it would help move the Nkrumahist parties to the next level.
Nii Akomfra said both parties believed in the same ideology and were prepared to work together in bringing back the good fortunes of Nkrumah's legacy.
He said both parties were working hard at the grassroots to bring their parties together for the merging process since it was key for their strategies to capture power.
GNA