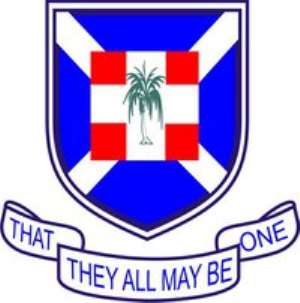 Nkawkaw, May 18, GNA - The Young People's Guild (YPG) of the Kwahu Presbytery of the Presbyterian Church of Ghana has called for efforts from all stakeholders to ensure a peaceful atmosphere, stable environment and sustainably development towards a successful poll in December.
The YPG appealed to the government to resource the Electoral Commission (EC) on its budgetary demand to ensure a level playing field for all political parties in terms of logistics and platforms for campaigning in both the electronic and print media to ensure free and fair polls.
This was contained in a communiqué issued by the YPG, a youth movement in the Presbyterian Church of Ghana, at the end of its 39th Annual Delegates conference at Nkawkaw.
The communiqué urged the EC to employ the services of competent and trustworthy personnel to man all the polling centres and to act independently of the political parties to ensure free, fair and transparent election.
It advised the EC to check the condition of the biometric machines, which would be used for the election and also place competent technicians at the polling centres to ensure prompt repairs of the machines in case of any breakdown.
The communiqué appealed to the political parties to sensitize their supporters and party faithful to avoid the use of intemperate language and unwarranted behaviour that would create a state of insecurity and anarchy during and after the general elections.
It advised the security agencies to apply the law without fear or favour and protect the ballot system and deal with any individual who would attempt to create mayhem during the election.
It also called on the media to exercise high level of professionalism in the discharge of their duties.
The communiqué said the youth role would organize seminars, workshops and peace walks to demonstrate their quest for peaceful elections in the country.
It expressed concern about the high unemployment situation in the country and urged the government to create conditions that will help the private sector to create employment for the youth.
The communiqué commended the government for continuing the previous government's programmes and policies such as the school feeding programme, the National Health Insurance Scheme and the Metro Mass Transport system.
GNA