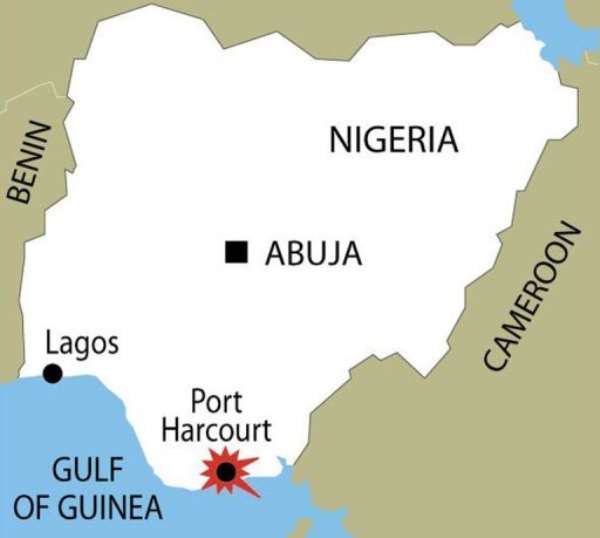 . By (AFP/Graphics)
PORT HARCOURT, Nigeria (AFP) - An explosion rocked an area of the Nigerian oil hub city of Port Harcourt on Thursday, a military spokesman said, but the cause and extent of damage remained unclear.
"There was actually an explosion around Rumuokoro area of Port Harcourt," Lieutenant Colonel Onyema Nwachukwu said of the city in southern Nigeria that is home to a number of oil firm offices.
"The details are still sketchy. A number of operatives have been dispatched to that area," which includes a bus station, he said.
A spokeswoman for the government in Rivers State, where Port Harcourt is located, also confirmed the explosion but could provide no further details.
Nigeria's north has been hit by scores of bomb blasts blamed on Islamist group Boko Haram, but the country's south has so far not been hit by such attacks.
Prior to a 2009 amnesty deal, the crude-producing Niger Delta region, where Port Harcourt is a major city, was hit by unrest by militants claiming to be fighting for a fairer distribution of oil revenue.
The amnesty however led to a sharp decline in the unrest, which mainly targeted the oil industry.
Nigeria is Africa's most populous nation and largest oil producer.