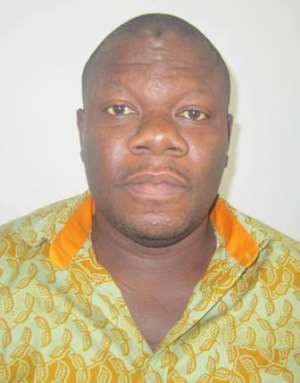 Accra, May 17, GNA - Andrew Carnegie (1835-1919) and Julius Rosenwald (1862-1932) would be remembered in the United States and other parts of the world for their contribution to the welfare of ordinary people. These two shared their hearts with communities in which they operated and as a result raked in wealth, fame and power and also empowered locals to realise their dreams.
While Carnegie is remembered among others for financing the free library concept, which helped a lot in the American literacy drive, Mr Rosenberg pioneered the "county farm4-H (Head, Heart, Hands, Health)" for rural youth in America.
Their attempt at reforming the American society through the activities of their businesses, according to a school of thought, gave birth to the concept of social responsibility. Now, huge physical and social monuments like museums and universities stand in their honour and memory.
Believing in the social responsibility of wealth and business is a virtue that every businessman or woman must uphold. Cultivating rapport with host communities is necessary for the fame of businesses and their acceptability. Rosenwald believed that prosperity of business and individuals are linked to the prosperity of both the customer, the raw material provider, on whose shoulders true productivity stood.
That type of businessman who sees solutions to social problems and the satisfaction of social needs as opportunities for profitable business is what Ghana needs as a nation to move forward.
Investments into businesses per se does not make business what they are in a modern global environment but the ability to solve social problems. Wealth and economic power entail responsibility for the less privileged and society as a whole.
The poor and vulnerable unconsciously look forward to that day when businesses in Ghana would do more to convert major social challenges like Malaria, insanitary conditions, and unemployment amongst others, into profitable business opportunities. That moment would offer hope for the nation and usher it into an era where problems are not seen only as that government's but as collective and personal crusades.
The creeping hostility between communities and businesses has created a kind of cynicism about business and private enterprise. The media reports often on the misunderstanding between mining firms and host communities. These may well stem from lack of communication and mutual appreciation of values.
Mining companies should undertake research to identify skills and ideas that would engage the host communities in ventures which would be mutually beneficial to both parties. Most of the time, mining companies uses a "one size fits all" approach to address compensation and other community related problems.
In the Niger Delta of Nigeria, civil agitators used to seize personnel and machinery of expatriate oil firms, which they blame for their state of deprivation and grim circumstances. The Nigerian leadership has over the years tried to solve that problem but locals would tell any visitor that they still resent the activities of the oil firms.
Ghana's oil find though concentrated off shore, should never be allowed to blight the lives of those who dwell in bordering shore line communities. We should work fast to prevent such unfortunate incidents lest we suffer grave consequences.
Businesses can discharge their social responsibility if they are able to convert potential threats into opportunities. Harmony between business and communities promotes peace, technological advancement, collective security, wealth and hope.
As communities are encouraged to understand that investments on their soil can do to them a lot of good, businesses should also endeavour to engage communities constantly on how best the two could achieve mutual prosperity.
The super rich like Andrew Carnege and Julius Rosenwald may not exist in Ghana but we could in our own small way make our businesses more meaningful to the hopes and aspirations of our local communities.
Samuel Osei-Frempong is a journalist/development consultant
Enquiries- [email protected]
A Ghana News Agency Feature by Samuel Osei-Frempong