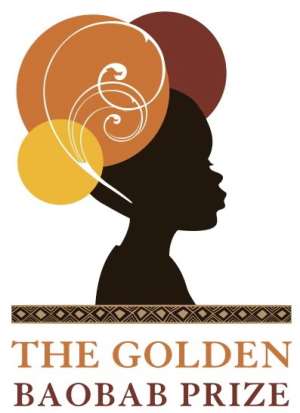 Accra, May 16, GNA - The Golden Baobab Foundation, an NGO, has opened entries for the submission of unpublished stories by African Writers for the 2012 Golden Baobab Prize.
The prize seeks to discover and celebrate the most promising African Writers of children and young adult stories.
A statement issued in Accra on Wednesday and copied to the Ghana News Agency, said individuals of all ages who were Africans and had written stories for a reader audience of ages between eight to 11 years or 12-15 years were qualified to participate in the competition.
It said contestants should submit a total of five stories which were works of fiction written in English between 1,000 to 5,000 words.
The prize award of 1,000 dollars would be for the best story in each category, the junior and senior categories, including an 800 dollar prize to the most promising young writer, who is 18 years and below.
The statement noted that the foundation would connect outstanding stories with leading African and international publishers.
It said the closing date for all entries would be Sunday, June 24, 2012 after which winners would be announced in the first week of November 2012.
The statement urged interested individuals to send their stories and requested applicant's information via email to submit@goldenbaobab.org, or visit www.goldenbaobab.org for full entry guidelines and could contact for enquiries at info@goldenbaobab.org
The Foundation was established in July 2008 to encourage writing of African literature for children and young adults by recognising gifted authors.
It annually invites entries of unpublished short stories written by African writers irrespective of age, race, or country of origin
The prize was co-founded by a Ghanaian, Deborah Ahenkorah and Senegalese-born Rama Shagaya, with renowned author, Professor Ama Ata Aidoo as a member of the Advisory Board.
GNA