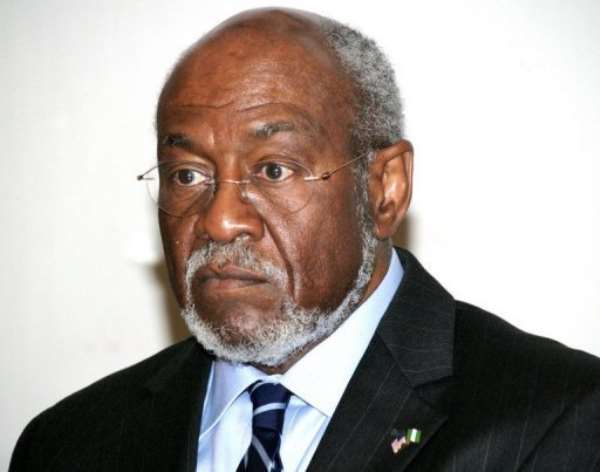 US assistant Secretary of State for African Affairs Johnnie Carson. By Wole Emmanuel (AFP/File)
JOHANNESBURG (AFP) - The United States vowed Wednesday that it would not lift sanctions imposed on Zimbabwe's President Robert Mugabe and dozens of top officials before there are signs of permanent political reforms.
Assistant Secretary for African Affairs, Johnnie Carson told a telephone conference that Washington will maintain its targeted sanctions until it sees "sufficient progress in the area of democratisation."
"The US continues to maintain sanctions on Zimbabwe and will do so until we believe that substantial and irreversible progress has been made in the implementation of the comprehensive peace agreement," Carson said.
The United States slapped sanctions against more than 50 government, military and ruling party officials in protest at controversial elections and alleged human rights abuses by Mugabe's government.
"We will continue to review our sanctions and we have taken a few people off the list, not as many as the European Union," he added.
Zimbabwe's two main political parties announced this week that they have ironed out issues stalling the crafting of a new constitution that would pave the way for fresh polls.
The southern African country currently runs on a wobbly unity government between former arch-rivals President Robert Mugabe and now Prime Minister Morgan Tsvangirai.
The government was formed three years ago to avoid an all-out conflict in the wake of a 2008 bloody presidential run-off election.
The EU has also kept a travel ban and asset freeze on Mugabe and his inner circle.