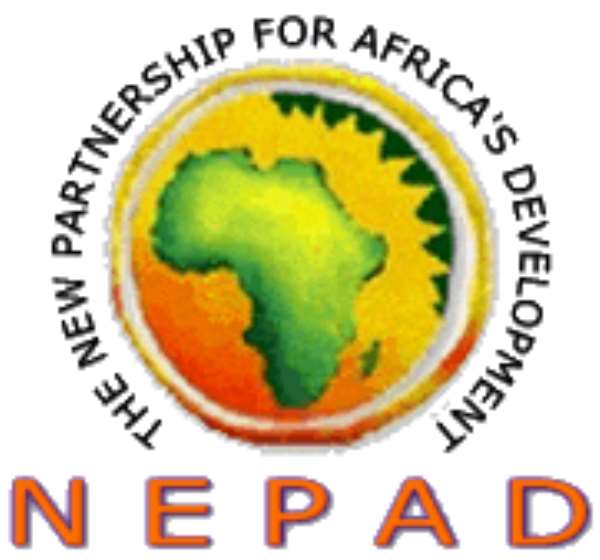 By Linda Asante Agyei, GNA Special Correspondent, Pretoria South Africa
Courtesy: NEPAD, ABNE
Pretoria , May 16, GNA - Mr Kwame Dei Asamoah-Okyere, Head of the Biosafety Unit of the Food and Drugs Board, on Wednesday called for a speedy implementation of administrative structures for the smooth implementation of Ghana's biosafety law.
He said though it took about eight years for the Biosafety Act to be passed, it should not take so much time for its implementation so that the country could benefit from this technology.
The Biosafety Act, 831, 2011 will enable Ghana to regulate for responsible development, handling and use of genetically modified organisms (GMO) derived from biotechnology. This Act does not apply to GMOs that are pharmaceuticals for human use.
Speaking to the Ghana News Agency in Pretoria, Mr Asamoah-Okyere, a member of the Technical Advisory Committee of the National Biosfety Committee, noted that the implementation of the law would help to establish a transparent and predictable process to review and make decisions on permit requests from applicants along the product development pipeline.
The 28-page Act has nine Arrangements of Sections, which include Scope, Objectives and Establishment, Administration, Handling of Requests for Approvals, Reviews and Approvals, Technical Advisory Committee, Regulatory Agencies, Inspections, Finance and Miscellaneous.
It also has five schedules which include -Conduct of Business and Affairs of the Board, Information Required in Applications for Contained or Confined Use, Information Required in Applications for Release, Importation and Placing on the Market, Risk Assessment and Regulatory Agencies.
Mr Asamoah-Okyere is taking part in a 10-day Biosafety Internship and Study Tour for African Regulators in Petoria, South Africa, organised for participants from countries with emerging biosafety systems.
Participants were primarily regulators and researchers drawn from West Africa, East Africa and Southern Africa at various stages of the biosafety regulatory process such as contained trials, confined field trials and commercialization of genetically modified crops.
The tour, organized by the NEPAD Agency, Africa Biosafety Network of Expertise (ABNE) in collaboration with AfricaBio, a not for profit organization serving as the voice for African biotechnology, will give participants the opportunity to share knowledge and experiences among themselves as they learn from the experiences of the South African Biosafety System.
This will also help develop their capacity and expertise in biotechnology and biosafety regulations, its implementation and enforcement to create an enabling environment for biotechnology to thrive in their respective countries.
The internship and study tour include workshop sessions to provide an overview of divergent and cross cutting issues related to the agricultural biotechnology applications, biosafety regulation in South Africa, economic development potential for Africa's agriculture and food security as well as field and laboratory tours.
Mr Asamoah-Okyere noted that implementation will work perfectly as current political-will translates to support in the provision of quality human and financial resource to strengthen the biosafety system detailed by the Biosafety Act, 2011.
He noted that Ghana had a lot to learn from South Africa in spite of some differences in their biosafety regulatory infrastructure.
He called for more capacity building in human resource in biotechnology from the universities and urged students to develop the interest in studying biotechnology as it holds a promising future both locally and internationally.
He said biotechnology is one of the tools that could make a meaningful contribution to the food security challenges facing the continent. It would therefore be prudent to embrace modern biotechnology to help meet emerging food security challenges and help develop our economy through job creation.
According to him, modern biotechnology uses biological systems, living organisms to make or modify products to improve our livelihood. He said there was no need for people to express fear of the technology and the products it generates as these are highly regulated to ensure public health and safety is protected.
Traditional biotechnology has been in use for centuries and includes fermentation processes for production of bread, kenkey, and alcoholic beverages such as beer.
Modern biotechnology is based on developments in molecular biology that occurred in the second half of the 20th century that has sped up traditional process and made them more precise in a world where time and accuracy is premium.
Currently, modern biotechnology has been used to improve conventional crops to resist insect infestation and herbicide tolerance as well as improved nutritional quality and prolonged shelf life of produce.
Consequently, this improves crop yields (and farmer income), reduce pesticide use and provide nutritious food.
In West Africa, Burkina Faso is currently benefiting from biotechnology through the cultivation of Bt Cotton. Egypt and South Africa are also enjoying the benefits of modern biotechnology.
GNA