16 May 2012
|
General News
SADA to benefit from G8 assistance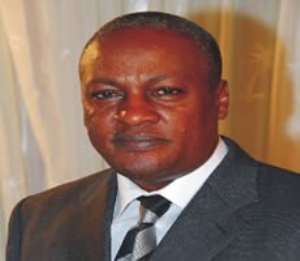 Ghana is set to benefit from a food security fund to be announced at a symposium on the sidelines of this week's G8 summit.
Vice President John Mahama who disclosed this at Tuesday's commissioning of a shea nut processing plant at Buipe says forty million dollars is expected to go into commercial Agriculture in the Savannah Accelerated Development Agency catchment area.
President Mills is expected to leave Accra Wednesday for the summit scheduled to be held at Camp David, Maryland in the United States. He has been invited along with three other African leaders.
Eight other Ghanaians are expected to participate in the symposium to promote cooperation between Ghana and the G8, towards promoting food security.
Senior Food Security Officer at the USAID, Fenton Sands said Ghana was chosen because she had become a welcome country to investors all over the world, and being highly noted for her stability and dependability.