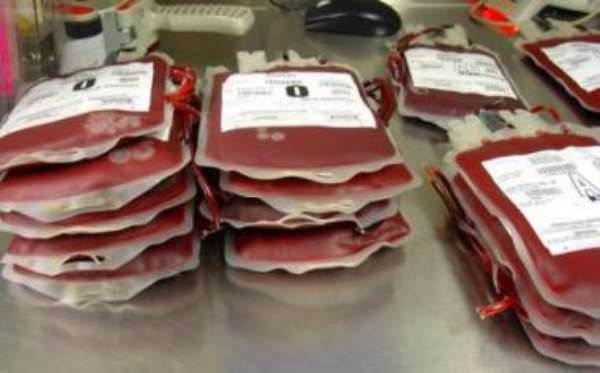 Accra, May 15, GNA - Mr Michael Sottie, Senior Blood Donor Organizer at the Accra Area Blood Centre at Korle-bu Teaching Hospital, has commended members of the International Central Gospel Church (ICGC) for their commitment to blood donation over the years.
Speaking at a blood donation exercise at Kwashieman Branch of ICGC, Mr Sottie said national requirement for blood was about 250,000 units but only about 70,000 units (28 per cent of that requirement) was being collected at the moment.
He said the shortfall explained why health institutions were unable to sometimes provide blood to patients in need.
The blood donation was a major part of the church's recent "Mother's Day" activities.
Mr Sottie said a major source of supply to the blood bank was educational institutions and that whenever schools were on recess there was a shortfall in blood supply, adding that should every family in the country had at least a member volunteering to donate blood, the situation could be different.
He said voluntary donors could access blood when in need by presenting a letter or form of identification from any organisation they had donated, while individual donors must present blood donations record card.
Rev Samuel Antwi, Pastor of Destiny Temple ICGC, participating in the donation for the third time after a colleague pastor lost his wife due to none availability of blood, said that had been a major motivation for him to donate.
He said ignorance was the key reason why some Christians and members of other faiths did not participate in blood donation exercises, saying that anything that gave life must be appreciated.
Rev Antwi said he was excited that the story was better in the ICGC churches and encouraged more people to donate blood to save lives.
When asked what her motivation was for organising a blood donation exercise, Mrs Rene Antwi, wife of Rev Antwi and President of the Women's Group in the church, said it was to donate blood to save lives, adding it was in the interest of society to value and preserve life.
The exercise attracted members of other ICGC congregations in Bubuashie-Atico.
Most of them who spoke to the press were first time donors but upbeat about the exercise and thought that it was a worthy cause.
They appealed for more education to help eliminate the misconceptions, fears and anxieties that people normally expressed towards blood donation.
A social worker and a congregant thought highly of the exercise and hoped education for donating blood could be intensified at the national level.
GNA