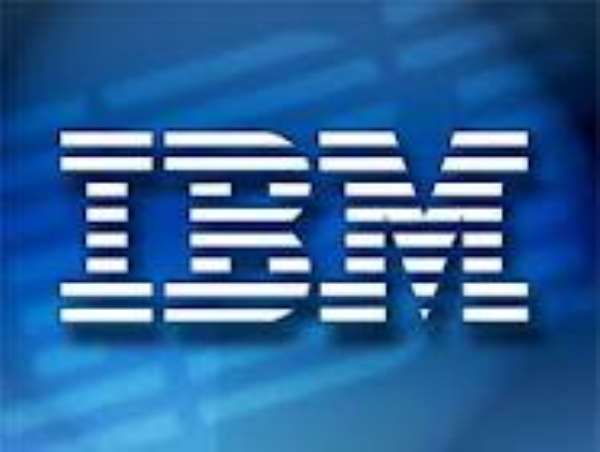 Accra, May 15, GNA - A team of IBM experts has presented to the Ministry of Health (MOH) a forward-looking blueprint to provide Ghanaians access to health care, while improving the availability of medicines, and reducing cost.
The 12-member IBM team drawn from nine countries is in Ghana as part of IBM's pro-bono Corporate Service Corps programme.
Under the programme IBM will deploy a team of top employees to municipalities and countries to work on projects that intersect business, technology and the society.
The engagement in Ghana was coordinated with USAID, a government agency that provides US economic and humanitarian assistance worldwide. IBM is also working with USAID and CDS Development Solutions to help other companies develop international volunteerism programmes.
The Ghanaian health sector faced various challenges, including weak logistical data, visibility and insight into medical data, limited medical product availability and quality, uneven planning and coordination, and occasional misalignment of health objectives and incentives.
This is largely as a result of a strongly decentralised sector that has led to fragmentation.
An initial review of the health sector in June 2011 prompted the Ministry to develop a five-year Supply Chain Master Plan aimed at addressing existing limitations.
The plan recommended that the MOH should establish a centralised "Supply Chain Management Unit," an administrative body that could potentially link the public and private health sectors to establish efficiencies within the national health supply chain - the system of planners, suppliers, deliverers, and providers that ensure the cost effective and timely availability of medicines.
The IBM team arrived in Ghana in mid-April tasked with assessing and addressing the factors involved in improving the system that manages the supply chain.
It also explored the costs and information technology requirements for establishing an automated logistics system, which would ensure that the right medicines would be ordered, shipped, delivered, received and available at the right time.
Such a system would enable stakeholders, such as health care administrators, to view the underlying logistics processes so that planning and adjustments could be simplified.
Key IBM recommendations were threefold; recommendation of a system for informed decision making based on identifying and managing risks at critical control points to enable the Ministry base its decisions on known and qualified risks and minimise surprises and "management by crisis."
It also recommended that a highly accessible and visible cost model be established to enable managers identify costly medical products and services, to provide a clear understanding of the total cost of the supply chain in order to build in efficiencies within the system.
The team in addition, developed a high level blueprint for building an information system supporting the delivery of medicines within the healthcare delivery system.
"With this health sector Supply Chain Management Unit, Ghana hopes to serve as a model for many countries in Africa and other emerging markets faced with similar challenges, " Mr Samuel Boateng, Director of Procurement, Ministry of Health said.
"The Supply Chain Management Unit Framework suggested by the IBM experts will go far in securing increased access to essential medicines and health care by Ghanaians," said Joe Mensah, IBM Country General Manager for Ghana.
"An enhanced supply chain management system will lead to overall affordable and quality healthcare provided by the Government to its citizens."
IBM's Corporate Service Corps is a global IBM initiative designed to provide small businesses, educational institutions and non-profit organisations in growth markets with sophisticated business consulting and skills development to help improve local conditions and foster job creation.
IBM deploys teams of top employees around the world representing information technology, research, marketing, finance, consulting, human resources, legal and business development to growth markets for a period of a month.
Since the launch of Corporate Service Corps in 2008, nearly 1,500 IBM employees based in 50 countries have been dispatched on more than 150 team assignments in 30 countries.
Africa is a focus continent for IBM's volunteerism programmes.
Since 2008, IBM's Corporate Service Corps has deployed more than 500 IBM employees on approximately 44 teams to Ghana, South Africa, Tanzania, Nigeria, Kenya, Morocco, and Egypt.
GNA