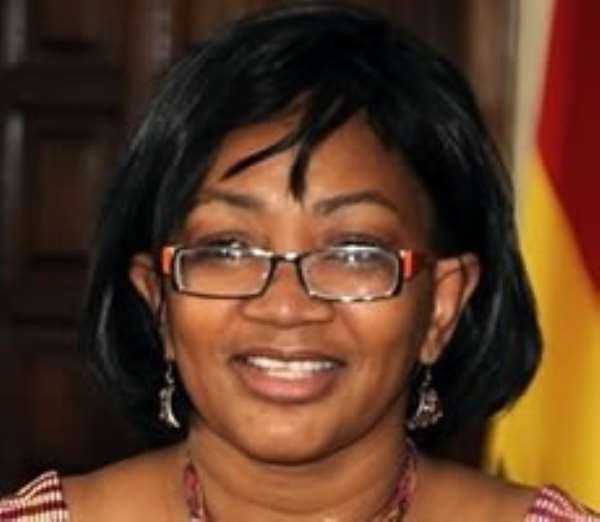 Lauretta Lamptey
The Commissioner for Human Rights and Administrative Justice, Lauretta Lamptey has stepped down as board member of the Ghana Commercial Bank.
Her resignation comes a few days after the Chairman of the National Commission of Civic Education (NCCE) Charlotte Osei who is also a member of the board, tendered in her resignation.
The resignations follow threats by a Civil Society group, Centre for National Affairs to take Mrs Lamptey to court if she does not relinquish one of her two positions.
The group raised concerns about the possible conflict of interest situation likely to arise with her dual role as board member of the Ghana Commercial Bank.
The group insisted Ms Lamptey was violating the constitution by holding on to the two jobs, but she dismissed the claims.
The CHRAJ boss insisted she had not violated any law, and insisted on maintaining the two positions.
However a law suit filed by the Centre late last month appeared to have changed her initial position.
Sources close to Joy News say Ms. Lamptey tendered in her resignation two weeks ago to the board chairman of the Ghana Commercial Bank.
As a non-executive director of the bank, her resignation took immediate effect.