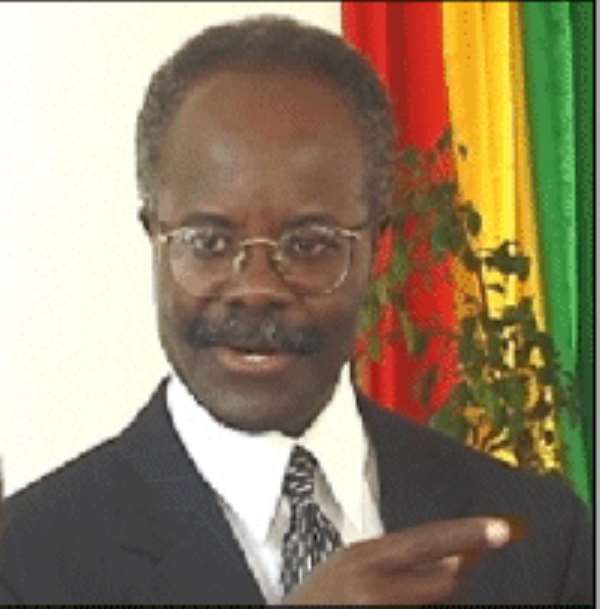 The Minister of Energy, Paa Kwesi Nduom returned from four days of talks in Washington to announce that: "Valco/Kaiser transaction really is no longer that important to Ghana. He pointed out that "we are not in the 1960s" when the Akosombo Dam was the all-important source of electricity to Ghana and the country had high hopes to open up not only a bauxite industry, but a myriad of industries to feed on the Volta Lake. With the continuing growing of thermal energy and gas in the pipeline, the percentage of the nation's historic reliability on hydropower is ever decreasing. Today, the long awaited extraction of Ghana's bauxite is in the offing. Yet it is not Valco, but Billington Mines. Ironically, the Ghana government is working to offer Valco a lifeline by encouraging, possibly, some level of synergy for the distressed company with Billington in the bauxite project.
The Minister told the Statesman newspaper that the American government, which was involved in an embarrassing diplomatic tussle with Ghana over Valco, has come around to understand the diminishing relevance of Valco to Ghana's economy.
Ghana's First President, Dr Kwane Nkrumah signed an agreement with Kaiser Aluminium, owners of Valco, which mandated Valco to pay 1.1 US cents for a kilowatt of electricity supplied from the Volta Lake.
Four decades down the line, Valco was standing by the old contract and demanding to continue paying 1.1 cents/KWh while the rest of Ghanaians pay 7.8 cents/KWh. It costs the Volta River Authority 6.5 cents/KWh to generate power from hydro and thermal sources combined.
So acrimonious was the dispute between the Government of Ghana and Ghana that until recently, it was top of the priority list of Ghana's bilateral relationship with the United States.