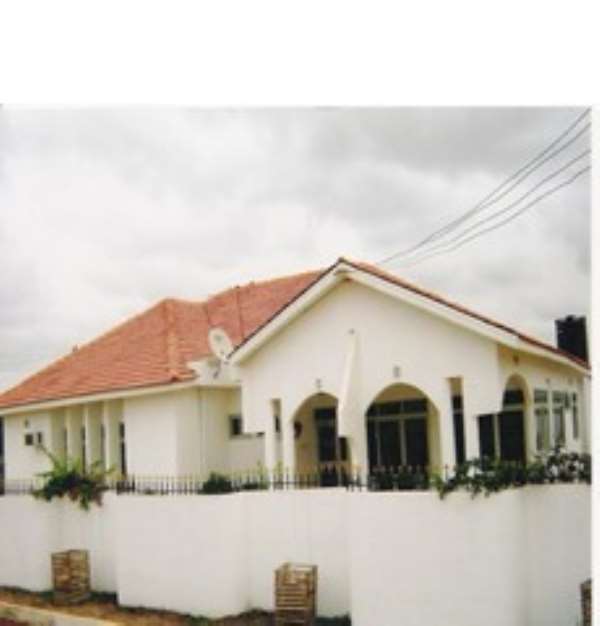 The Vice President of the Ghana Real Estate Developers Association says the association is not interested in dabbling in petty politics.
Kwabena Nyarko told Joy News' Evans Mensah that the members cannot also be referred to as liars, adding, the association is made up of business minded professionals who are only interested in assisting government provide affordable houses for Ghanaians.
He was reacting to accusations by the Minister of Water Resources Works and Housing, ET Mensah following the award of contract to the South African Construction firm, GUMA to build 500 affordable houses.
The Minister in an interview with Joy News' Sammy Darko said GREDA is being mischievous in claiming they have been sidestepped for the South African company.
"…It is false. They sent some applications and the committee wrote back to them to give them the guidelines. They never even acknowledge receipt. All that we heard was them in the news. And that is why we said it is mischievous. It is unacceptable for people who are at that level to lie in the name of politics," the minister said.
But the Vice President of GREDA said the association cannot be said to be lying on this issue.
According to him, they received a reply to a proposal they had sent to the Ministry only six days ago insisting it is unfair for the Minister to accuse them of failing to acknowledge receipt and subsequently call them liars.
He said the said letter was dated April 30, but was received at the GREDA office on May 8, 2012.
"This was probably just about six days ago that GREDA received an official response. It is unfortunate that the Minister will say that GREDA is lying and being mischievous.
He would not however blame the minister for the delay in receiving the letter, but said for him to create the impression that GREDA had received the letter a long time ago and had not acknowledged receipt of it was unfair.
He said GREDA would study the details of the report together with the minister's reaction and respond appropriately.
Meanwhile, the NPP says the government cannot glorify itself in the claim of being the best government to deliver affordable houses.
Head of Communications, Nana Akomea said even with the (P)NDC record of 22 years in government it cannot boast of the 4,700 housing projects started by NPP and which was in several stages of completion before it lost power in 2008.