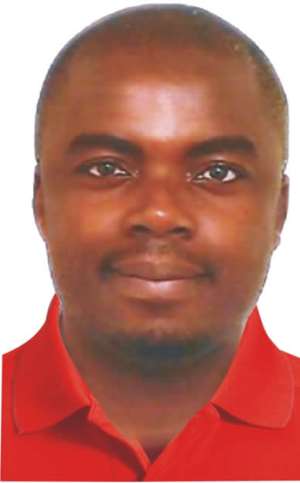 As reported by The Al-Hajj last week, the much anticipated explosive disclosures by the talented and industrious radio broadcaster, Nana Kwabena Bobie Ansah finally passed-off last Friday with accusing fingers pointed at the owners and management of Multimedia, especially the Chief Operating Officer, Mr Ekyi Quarm, conniving with the New Patriotic Party (NPP) to kick him out.
In a no-hold-barred interview on KSM's popular Thank God It's Friday (TGIF) show, his first public engagement ever since he was hounded and eventually given the sack by management of Multimedia, owners of Asempa Fm. Nana Kwabena Bobie Ansah accused the owner of Multimedia, Mr. Kwesi Twum and the Chief Operating Officer (COO) of Asempa, Mr. Ekyi Quarm of scheming with the opposition NPP to expedite his departure from Asempa.
According to Bobie Ansah, he had information from NPP insiders of his former boss and COO of Asempa Fm, Mr. Ekyi Quarm been cited in meetings with top hierarchy of the NPP, where he was alleged to have accepted bribe of GHC20,000 (C200M) from operatives of the main opposition party in Ghana.
This precipitated the plot to get him (Bobie) off his popular and widely listened to evening-rush-hour program, 'Eko Sie Sen' with the flimsy excuse that he was working in the interest of the ruling National Democratic Congress (NDC).
A charge, he emphatically denied, challenging anyone having any evidence to the contrary to come forward and insisting, he wants explanations from Kwesi Twum and management of Multimedia on why his service was dispensed of.
"That is why I have been saying if you have any evidence or any proof, Bobie is working for the NDC, bring it on to the table. I want Mr. Kwesi Twum and Ekyi Quarm, if indeed they have conscience, to come out and tell the world the truth about what I did wrong," the emotionally charged presenter said.
Bobie Ansah told his host, KSM that "Kwesi Twum has not been fair to me because the same allegations that have been leveled against me have been leveled against others in the same corporate office."
He went ahead to mention Matilda Asante and two other journalist working with Joy Fm. In the case of Matilda Asante, Hon. Kennedy Agyapong openly accused her of turning her back to the NPP now in opposition after collecting some largesse from the party ostensibly to 'do the NPP's bidding' whiles in government, but has now turned to be working in the interest of the ruling NDC.
Advertisement
The two other Joy Fm reporters were accused by a presidential staffer, Alhaji Haruna Halidu of demanding cars as bribe from government to 'work' in its interest.
Bobie Ansah also revealed how Multimedia initially wanted to entice him with a 2 month all-expenses-paid vacation trip to any destination of his choice to 'allow for cool heads' to prevail after hundreds of irate supporters of the opposition New Patriotic Party stormed the premises of Asempa FM threatening to enter the studios to beat up Bobie Ansah and his producers, which he turned down.
He said to his surprise, he was rather handed a letter on the 16th April this year terminating his appointment without any reason/s assigned and a GHS 6,000 compensation, and asked rhetorically: "Kwesi Twum is sacking me for GHS 6, 000, he is betraying me with GHS 6, 000"?
Nana Bobie Ansah was first suspended by his employers following brouhaha that had arisen on the show on Wednesday February 22 2012, when hundreds of all-die-be-die supporters of the opposition New Patriotic Party besieged the premises of Asempa FM threatening to enter the studios to beat up Bobie Ansah and his producers.
But for the timely intervention of police personnel and some private security persons around, the situation would have turned nasty.
Management of Multimedia Company, owners of Joy, Adom and Asempa FM stations among others subsequently took the program, 'Eko Sie Sen' off air when the NPP threatened not to have anything to do with the station again.
Ironically, the management of the station failed to either lodge a complaint against the NPP militants' attack on the station at the Ghana Journalists Association (GJA) or even offer a word of condemnation against that despicable violent behavior of the Anthony Karbo-led all-die-be-die group.
On Monday the 16th of April 2012, Nana Bobie Ansah, who was earlier assured of hosting a yet-to-be launched program on the station by the management was handed his dismissal letter without any reason/s.