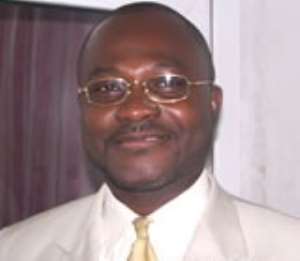 The Council of Ewe Associations of North America (CEANA) wishes to express its unreserved condemnation of Kennedy Agyapong's declaration of war on Ewes and Gas. Like other civic organizations, both within and outside Ghana, we condemn the agitations surrounding the recent biometric registration exercise that eventually resulted in a declaration of ethnic war by a person of no mean stature than a Member of the Parliament of Ghana. It would be recalled that on April 13, 2012, Kennedy Agyapong, the Assin North MP, went on a tirade during an interview on his own radio station, Oman FM, to declare war on Ewes and Gas, in retaliation for the alleged assault on NPP supporters at the hands of NDC supporters.
While CEANA condemns all forms of assault on political opponents, we wish to remind Ghanaians that Mr. Agyapong is not the first politician to experience frustration in national politics. However, no politician of his standing has ever been so brazen or so reckless as to declare ethnic war as the solution to his political frustrations. Agyapong's pronouncements portray an astounding lack of appreciation for the history of Ghana, and the benefits the nation derives from its make-up as a melting pot of disparate ethnic identities. Agyapong, in his role as a lawmaker in Ghana has a responsibility to appreciate these benefits, and therefore a duty to conduct himself in a manner befitting his office.
This duty includes a responsibility to find and propose measures to strengthen the nation's laws, and to improve their enforcement. Inciting a segment of the Ghanaian population to take the law into their own hands, to wit, inciting Akans to wage war on their neighbors and customers is a lawless conduct that is incompatible with the office of Member of Parliament of the Republic of Ghana.
CEANA is of the view that political discourse in Ghana should be an arena for fashioning solutions to the country's myriad problems. These solutions cannot be fashioned when factional disagreements degenerate into reckless incitement of one ethnic group to wage war on the rest. Similarly, we would also like to point out that multiparty politics and national elections are not battlefields; they are testing grounds for competing ideas and policy proposals. This implies that when one party is eventually elected into office the opposition has a duty to work with the majority to build consensus on solutions to the nation's problems. It also means that the intervening four years should not be spent to instigate chaos and inter-ethnic strife just for the sake of opposing and discrediting the party in Government. Such conduct is a disservice to the ordinary Ghanaian whose welfare ought to be the primary concern of the nation's politicians.
Advertisement
We remain hopeful that Ghana's leaders can find common ground on solutions to the problems that affect the lives of all Ghanaians without advocating civil strife.
One nation, One People, One Destiny.
Peter N Abotchie (Dr.)
President, CEANA
Houston, TX