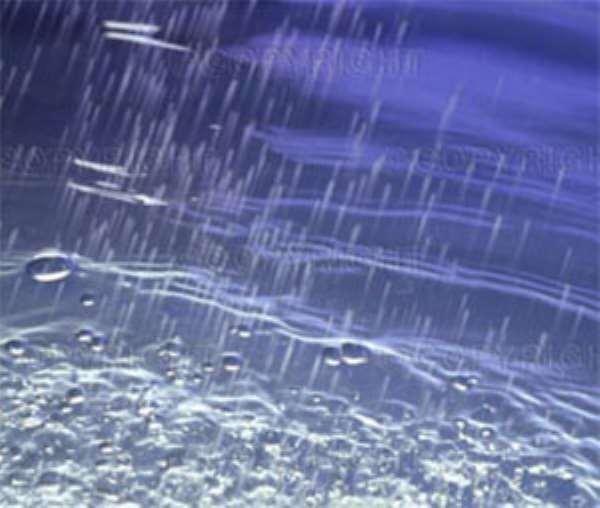 A few months ago, we had cause to call the attention of Accra's city authorities to the impending rainy season so that, for once, they can initiate actions to forestall the perennial loss of lives and property.
The season has almost dawned on us once more and although it is yet to commence in earnest, let alone peak, many people, especially those who have escaped previous destructive deluges, are apprehensive about what lies ahead.
The apprehension is understandable, considering the fact that nothing has changed in terms of infrastructural development since the last rainy season.
The Korle Lagoon remains undredged; featuring tons of water sachets and assortment of non-biodegradable stuff ready to inhibit the free flow of water from the rains which are around the corner.
The structures on the waterways are largely intact even after the cacophonous self-serving threats by the Mayor of Accra to remove same from their positions.
The highly publicized destruction of structures in some parts of the city was a negligible exercise more for the cameras than for their allowance for the free flow of water, especially during deluges.
As for the inhabitants of Sodom and Gomorrah, they have become almost invincible, with no sign that Alfred Vanderpuye has the capacity to eject them from the location to obviate the flooding of Accra. With their avowed NDC credentials, they would continue to live there in as much as the ruling party holds the reins of government.
In the face of a lackadaisical treatment of matters which border on life and death by those entrusted with such management, we can only hope and pray that this year's rainy season becomes an exception to the previous ones.
Accra cannot, without doubt, withstand a continuous downpour lasting an hour or more without marked fatalities and loss of property.
The Meteorological Services Agency are yet to brief us about what to expect this year but our instinct tells us that only prayers can save us because the authorities would rather, it seems, prefer paying visits to victims of floods than dredging the Korle lagoon.
The drainage system is still begging for attention from the authorities even as the rains are approaching.
Be that as it may, we wish to ask the authorities to establish a rapid response and well coordinated system by which the relevant agencies, Ghana National Fire Service, National Disaster Management Organisation, the Engineer Regiment of the Ghana Army and the Ghana Police Service can attend to emergencies emanating from the likely flooding of Accra.