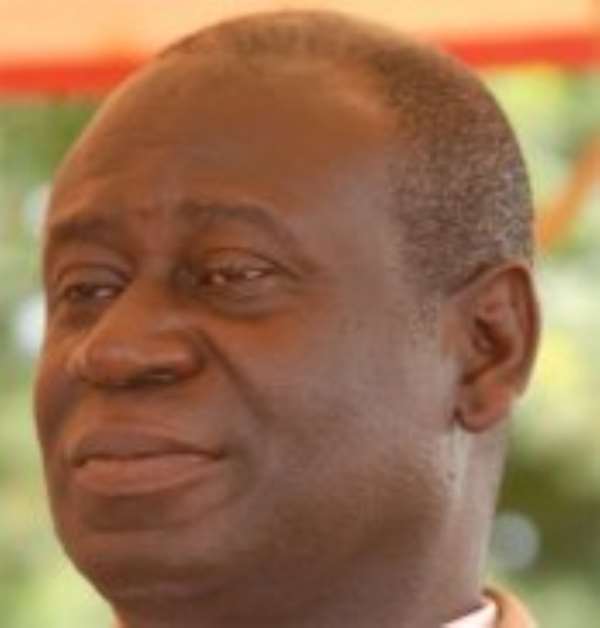 Samuel Sarpong - KMA Boss
Samuel Sarpong - KMA Boss About 2,000 traders were evicted from the streets and pavements in Kumasi last Monday in a renewed decongesting exercise undertaken by the Kumasi Metropolitan Assembly (KMA).
Officials said the exercise had nothing to do with politics as some perceived. Rather it was to ensure sanity in the management of the metropolis.
Areas affected by the exercise included Morocco, Dr Mensah, Roman Hill, Kejetia and the Central Market.
Briefing the Graphic.com.gh the Public Relations Officer (PRO) of the KMA, Mr Godwin Okumah Nyame, said the exercise would take place at Ala Bar Thursday.
Other areas being considered include Bantama and the KNUST Junction.
Mr Nyame said to ensure that the traders did not return to the streets and pavements, city guards had been placed at those places.
He expressed disgust at the way people infringed the bye-laws of the assembly with impunity but warned that the assembly was going to be tough with offenders.
"It is regrettable to see people selling mangoes in the streets of Kumasi and we will not allow that," he stressed.
Apart from the nuisance the traders brought to motorists and pedestrians, the PRO said their own lives were in danger.
"When you sell in the road you can be knocked down by a vehicle," he warned.
Mr Nyame indicated that the exercise was also not a deliberate attempt to disrupt businesses.