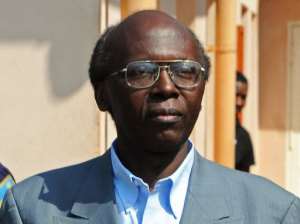 KIGALI (AFP) - Rwandan genocide suspect Leon Mugesera, deported by Canada to Kigali after a long legal battle, appeared in court Wednesday and asked that his trial be adjourned for the third time.
Mugesera, now 59, made an infamous speech in 1992 that allegedly played a major role in sparking the 1994 genocide, in which radical ethnic Hutus killed as many as 800,000 Tutsis.
Mugesera, a linguist, allegedly called Tutsis "cockroaches" and "scum," and encouraged his fellow Hutus to kill them.
On Wednesday Mugesera told a pre-trial hearing he was not in sufficiently good health to stand trial.
"I have been on medication since Monday. I am physically, psychologically and mentally not ready to answer any questioning from the court. This is why I am requesting an adjournment until when I am ready to be tried," Mugesera said.
Mugesera, who returned to Rwanda in January, has already obtained two postponements on the grounds he was still putting his defence team together.
The prosecution argued that he was fit to stand trial.
"We hired an independent doctor to examine Mugesera, he told us that Mugesera's state of health could not affect his... mental state," said prosecutor Ndibwami Rugamba.
Mugesera's lawyer Donat Mutunzi however said his client still needed a full copy of his 300-page file and also asked the court to give him a full month which to peruse the documents once received.
The court is expected to rule on all three requests on Thursday.