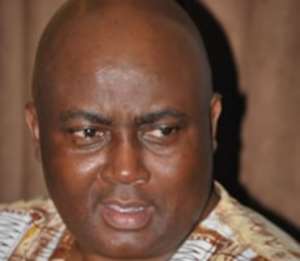 Ben Ephson
The Managing Editor of the Daily Dispatch newspaper, Ben Ephson has predicted it will be suicidal for the Electoral Commission to implement full electronic voter verification in the December elections.
Ben Ephson served the warning on Accra-based Radio Gold's Power Drive morning show on Wednesday and according to him, voter verification would not be a panacea to vote rigging or electoral fraud in the December 7 polls.
He added that what will be useful is vigilance from all stakeholders to make the electoral process free and fair. Ben Ephson further added that the best the biometric voters register could do would be to prevent multiple voting. It would however not be able to stop people from altering figures generated from the polls.
According to Ben Ephson, figures he has intercepted from the EC on the just ended biometric registration showed that the exercise captured over 13 million prospective voters. He added that the total number of people registered is an indication that ghost names have been eliminated from the register.
The Managing Editor of Dispatch warned that the reported number of 9,239 incidences of multiple registrations could be higher after the EC completes its mopping up exercise. He however pleaded with the EC to be lenient on people found to have engaged in multiple registrations unintentionally. For those found to have engaged in the act knowingly, they deserve hefty punishments.
Ben Ephson added that political parties must avoid being complacent over supposedly reduced figures emanating from their opponents' strongholds since it could deal a severe blow to their chances in the elections.
Meanwhile the EC has said that it needs some time to compile the entire biometric register. The 40-day registration exercise ended last Saturday amidst hints from the EC that the exercise may be extended to capture areas which encountered technical difficulties during the exercise.