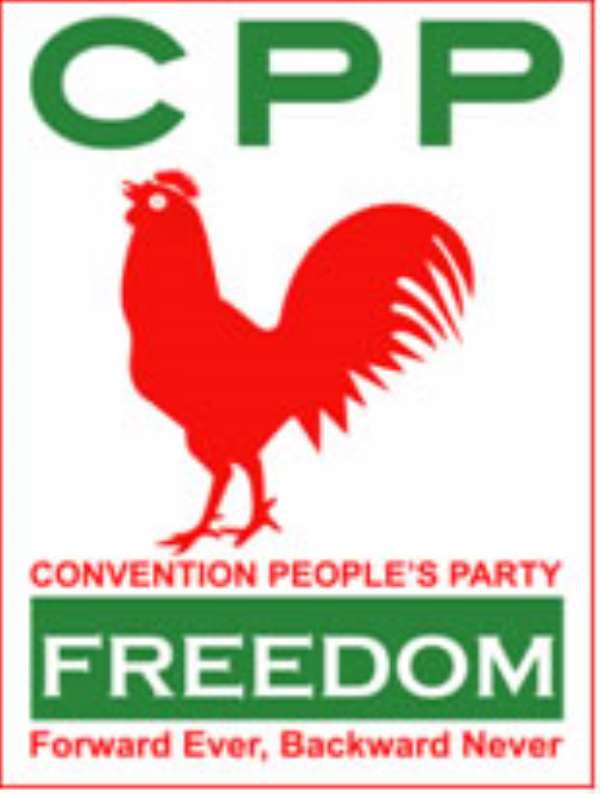 Accra, May 8, GNA - The Convention People's Party (CPP), on Tuesday called for the introduction of low-cost housing scheme as well as the review and enforcement of rent laws to mitigate the hardships of workers.
A statement signed by Mr Nii Armah Akomfra, Director of Communications and copied to the Ghana News Agency in Accra said, the introduction of the low-cost housing scheme would enable workers obtain affordable accommodation.
It said although labour movements in Ghana and Africa had relentlessly made efforts to seek redress of the grievances of workers, they still face a backdrop of oppression, inequalities and social injustice.
"The labour and industrial laws of the country are not friendly to workers in respect of their employment, legitimate rights, social protection and dialogue," the statement said.
It said the daily minimum wage was not sufficient for workers, stressing that a number of them were not offered appointment letters even when they were on the job for a long time, neither were their social security contributions, annual leave and rent allowances paid.
It said due to the unfriendly nature of labour laws, employees were dismissed without any compensation, or a reliable avenue to seek redress.
The statement said the Trade Union Movement and their allies under a progressive leadership had the capabilities to bring about change, adding that "they have the potential to rescue the country's hard-won independence from the shackles of neo-colonialism and bring pride and dignity to its people".
"CPP will continue to engage in constructive dialogue and collaboration with labour unions, with which it shares common beliefs and values to address the problems of workers."
The statement said the party would evaluate the labour market; review the labour law and work out the best strategy to improve the working conditions, rights and security of workers.
It said the move would enable workers to develop their potential freely and contribute their quota to national development.
The statement said government should establish state enterprises to create jobs, especially in the agro-industry to satisfy domestic food security and value added export, increase Ghana's export earnings by diversifying the sources of the earnings, and decrease the value of imports.
It said subsistence farmers should be organised into large-scale agricultural production cooperatives and assisted with modern technology to produce enough to satisfy local consumption and export.
It said extravagant expenditure and operations of government on "unproductive projects" should be stopped.
"These measures would enable the country make some appreciable national savings for social development and improve the living standard of the masses."
The statement when given the mandate the CPP would provide the relevant political leadership capable of improving the living standard of all Ghanaians, especially workers and farmers who produced the material wealth of the nation and ensure that Ghana do not rely on foreign assistance to stand on her feet.
GNA