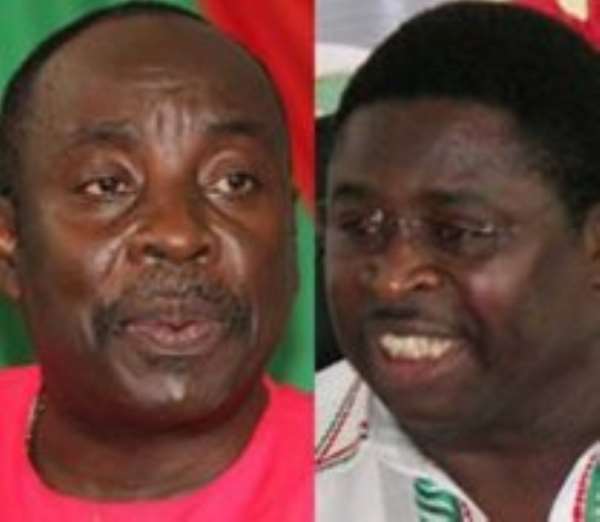 Bright Akwetey (L), Abu Sakara
Bright Akwetey (L), Abu Sakara The Convention People's Party (CPP),has fixed this Saturday to elect a presidential candidate for the 2012 presidential election.
The congress to elect a flag bearer comes off at Essipong, Sekondi in the Western Region.
A little over 2,000 delegates are expected to choose between Accra-based lawyer, Bright Akwetey and the 2008 Vice Presidential candidate of the party, Dr Abu Sakara.
The election of a flag bearer has been the source of major controversy in the CPP with the resignation of the 2008 presidential candidate, Dr Papa Kwesi Nduom, allegedly linked to the delay.
The Party Chair, Samia Nkrumah, said in an interview on Joy FM on Monday that he party was now cohesive and united and determined to reverse its dwindling fortunes in the country's elections.
Samia insisted the two aspirants were both "capable men, they are competent men, they have served the party well and I am sure they will serve Ghana well".
She said the CPP was also working hard to increase its representation in Parliament in the election.