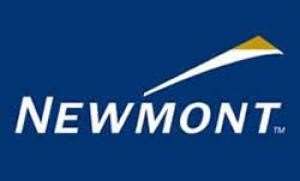 Accra, May 6, GNA - Newmont Ghana has announced the payment of ,994,970.68 (GH¢35,187,942.14) to the Large Taxpayer Office of the Ghana Revenue Authority (GRA).
This amount represents Corporate Income Tax of ,904,713.00 (GH¢25,027,994.06) for the first quarter of 2012 and Mineral Royalty of ,090,257.68 (GH¢10,159,948.08) during the same period.
A statement issued by the company said in 2011 Year of Assessment, the Company paid a total of 9M (GH¢241M) to the GRA made up of Corporate Income Tax, Mineral Royalty, National Fiscal Stabilisation Levy and Withholding Taxes.
Newmont Ghana has also made significant direct and indirect sustainable development to its 10 host Ahafo communities. This includes an amount of million paid to the Newmont Ahafo Development Fund for sustainable development projects including community libraries, schools teacher's quarters and micro-credit schemes and awarded scholarships worth GH¢ 2,026,279.01 to 2,335 in these communities.
In partnership with the Ministry of Food and Agriculture and others, Newmont Ghana's support for about 5,000 farmers in our Ahafo Mine host communities, has contributed to the steady increase in Agri-business and food production in the Asutifi District since 2006.
"Our award winning 2011 National Best Plantain Farmer Mr Akwasi Asamoah, a native of Ntotroso, is one of the beneficiaries of our interventions: Agricultural Improvement and Land Access Programme and the Ahafo Agriculture Growth Initiatives, which has given our farmers increased land access, extension services and high yielding farm inputs.
"Newmont Ghana's presence also brings other economic benefits through salary payments to more than 6,500 employees and contractors, purchase of goods and services from local and national suppliers and community development programmes.
"We wish to thank all our employees for their efforts towards this achievement, "the statement said.
GNA