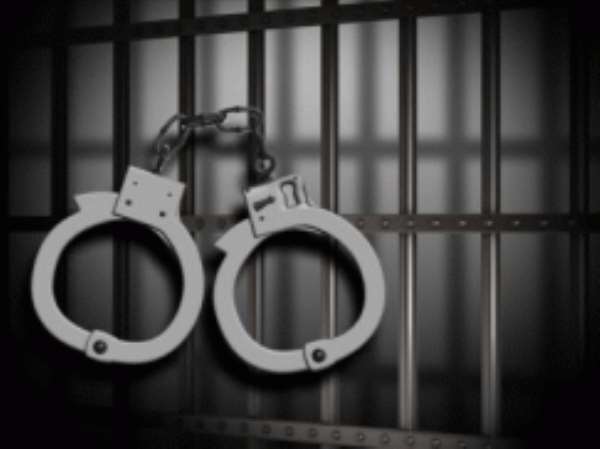 A 32-year-old man has been jailed 15 years by the Accra Circuit Court for defrauding a fashion designer of GH¢20,000.
The convict, Kwaku Okyere Tawiah, succeeded in defrauding the complainant, Vida Dowokpor, the fashion designer, who operates at Dzorwulu, on the pretext of supplying her with Moringa powder to be sold to some expatriates.
According to the Commander of the Commercial Crime Unit of the CID, Superintendent of Police, Mr Felix Mawusi, there is another fraud case involving the convict, which is pending at the law court.
Mr Mawusi said on May 28, 2011, the complainant received a call from someone who introduced himself as Nana Bonsu, on an unknown number with a request that she should supply him with Moringa powder.
The caller directed her to another person by name Agya Attah, as a supplier of Moringa.
The complainant then contacted the said Agya Attah who happened to be the convict.
Tawiah then agreed that he could supply the product and, therefore, met the complainant at Achimota, where he delivered a sample of the product at GH¢100.00.
But on that occasion, the convict introduced himself as an agent of Agya Atta.
According to Mr Mawusi, another member of the syndicate, who introduced himself as an agent of Nana Bonsu, met the complainant, inspected the product and, as a ruse, approved of it as what was required by Nana Bonsu.
Based on this confirmation, the convict met the complainant once again, this time at Kasoa, and delivered 200 sachets of Moringa powder at GH¢20,000 to be supplied to Nana Bonsu.
After the complainant had taken delivery, neither Nana Bonsu nor his agent or the convict could be reached anymore as their numbers went dead.
Realising that she been duped, the complainant made a report to the police.
During investigations, the complainant identified the convict, who was involved in a similar fraud and was in police custody.
A witness, who was with the complainant at the time the convict delivered the product, also identified him.