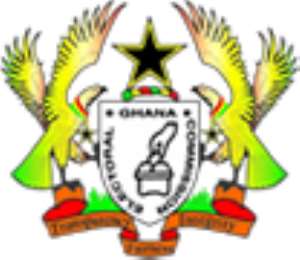 Accra, May 4, GNA - A total of 8,121 multiple registrations have been detected by the biometric matching system as at 30th April, 2012.
These multiple registrations involved 2,864 individuals, which implied that some of the people involved had registered more than twice.
A statement by the Electoral Commission (EC) and copied to the Ghana News Agency in Accra on Friday cautioned the public to desist from engaging in multiple registrations as the system had the capacity to detect all cases of double and multiple registrations.
"All such entries would be deleted from the database and by extension from the register of voters, in addition to whatever penalty a court might prescribe", the statement read.
Below is the record of incidence of multiply registration as detected by the Electoral Commission.
Region Cases Recorded
1. Ashanti Region 424
2. Brong-Ahafo Region 411
3. Greater Accra Region 335
4. Volta Region 326
5. Central Region 318
6. Northern Region 289
7. Eastern Region 254
8. Western Region 225
9. Upper East Region 162
10. Upper West Region 120
GNA