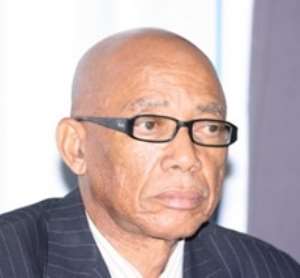 Former Head of the Commission for Human Rights and Administrative Justice (CHRAJ), Justice Emile Francis Short says the courts will have to impose lighter sentences on perpetrators of minor offences if the quest to decongest the country's prisons is to materialize.
He described as unacceptable the number of remand prisoners which currently stands at 13,348 and called for a strong collaboration between the Police, the Prison service and government to deal effectively with remand prisoners.
According to him, some remand prisoners had been in prison custody for more than ten years.
Justice Short made the appeal when he spoke on the topic "The Quest for Governmental Accountability and Responsiveness in Ghana: A Shared Responsibility for Civil Society, The Private Sector and Government" at the 8th "Kronti ne Akwamu lectures organized by the Centre for Democratic Development in Accra.
The former CHRAJ boss also appealed to government to adopt and implement the national anti-corruption plan put forward by CHRAJ to help check corruption in the country.
Justice Emile Short was also of the opinion that to deepen the country's democracy, there was the need to facilitate Private Member's Bill in Parliament to enable parliamentarians initiate campaigns and actions aimed at protecting the interests of society.
He also criticized the continuous existence of witches' camp in the country, suggesting it was an affront to human rights.
The Kronti ne Akwamu lectures is held every year by the CDD to provide a platform for distinguished scholars to share knowledge on crucial matters pertaining to African development.