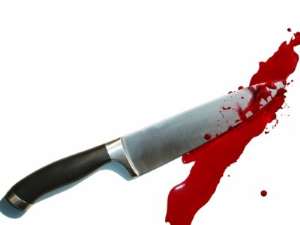 Kumasi, May 3, GNA – Sepe-Timpom, a suburb of Kumasi, was on Wednesday evening thrown into a state of shock, grief and disbelieve, following the murder of two girls by their father.
Kwadwo Yeboah, 27-year-old unemployed man, also stabbed and wounded her pregnant wife, Yaa Oforiwaa.
She is mother of the deceased girls, Ama Francisca, aged one, and Adwoa Adwubi, aged four, who also died through stabbing.
The woman, who is receiving treatment at the Accident and Emergency Centre of the Komfo Anokye Teaching KATH, Kumasi, is in stable condition, and the bodies of the two girls had been deposited at the mortuary at the hospital.
Yeboah after committing the crime fled, and his whereabouts remains unknown.
Sources close to the family told the Ghana News Agency (GNA) that Yeboah and Oforiwaa were lovers, who stayed in different houses.
According to the source, Yeboah had allegedly threatened to kill the wife and children, earlier.
He later went to Oforiweaa's house, locked up the woman and girls in the room, and stabbed them with a knife.
The mother of Oforiwaa reportedly returned from the market at about 1800 hours to discover the gory act, and raised the alarm, which attracted a crowd.
GNA